Premier League: Manchester City show why they remain the team to beat after 2-0 win away to Newcastle United
Manchester City began their defence of the Premier League with three points against Newcastle United at St James' Park. There has been lots of talk about candidates to usurp them but this was a timely reminder of City's own credentials, writes Adam Bate.
Last Updated: 18/08/14 8:37am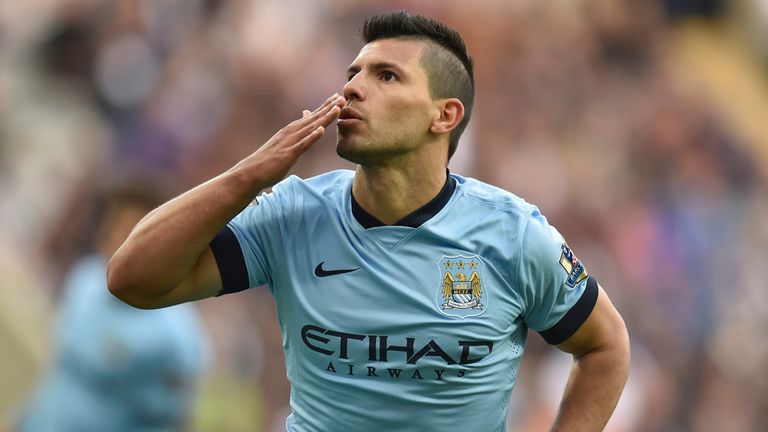 Much of the focus this summer has been on how teams can close the gap on the Premier League champions. Chelsea have spent enough for the bookmakers to install them as favourites, while Liverpool have added the depth that some would suggest scuppered their bid last season.
With Arsenal making the most expensive acquisition of the window, Everton breaking their transfer record and Spurs switching manager again, there is cause for optimism among each of last year's top six. And all before mentioning Manchester United and their much-discussed spending plans.
However, the biggest problem facing those clubs striving for the top is that improvement is not only on Manchester City's agenda too, it is well within their reach. Manuel Pellegrini did enough to win the Premier League title by securing maximum points from the final five fixtures, but the experienced City coach will be expecting more from his side in the 2014/15 campaign.
Chelsea cannot, for example, bank on the six points they took off their rivals last season. Liverpool will not be able to count on the three they picked up either. Indeed, City's first game of the season offered not only a reminder of why they are champions but also hinted at why – far from closing the gap – opponents might have missed their best chance of preventing a dynasty being built.
No coincidence
Graeme Souness in the Sky Sports studio was insistent there was "nothing in it" until the opening goal on Sunday and, in a sense, he was correct. But just like 31 of the 38 Premier League fixtures City contested last season, the opponents failed to find the game's first goal. It's not coincidence.
While Newcastle's bustling new striker Emmanuel Riviere looked willing, there was a panic to his work in the final third. In contrast, the composure shown by Edin Dzeko to backheel the ball into the path of David Silva for his team-mate to stroke it home bore the hallmark of true quality.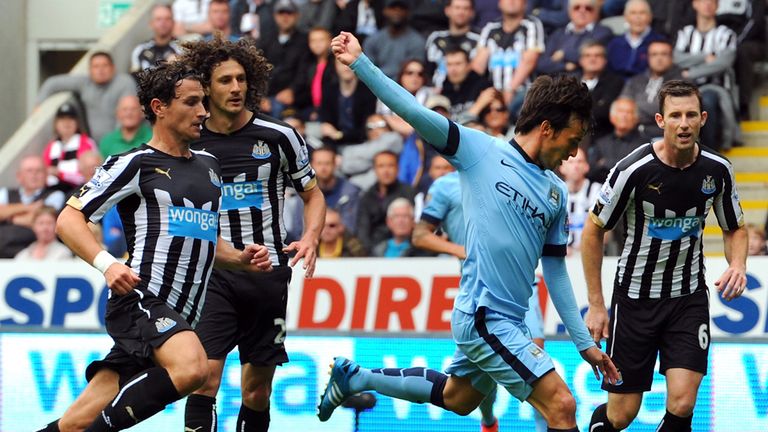 Dzeko partnered Stevan Jovetic in attack as Pellegrini elected to ease Sergio Aguero back into domestic action and both players impressed. While Robin van Persie and even Olivier Giroud were missed by their respective sides on the opening weekend, it's indicative of the strength in this City squad that Aguero was required only to add gloss to the scoreline rather than alter the outcome.
The Argentine forward's late goal, beating Tim Krul at the second attempt after showcasing his trademark low centre of gravity, meant that for all Newcastle's impressive work, when the final whistle blew they found themselves as the only Premier League team to lose by more than one goal all weekend. It might not have felt emphatic, but it was undeniably effective.
Achievement
That achievement should not be dismissed. After all, this was the only meeting among the first round of fixtures between two teams to finish in the top half last season. City had been handed by far the toughest game of all the supposed title candidates, away to a Newcastle side imbued with renewed hope after some exciting signings of their own.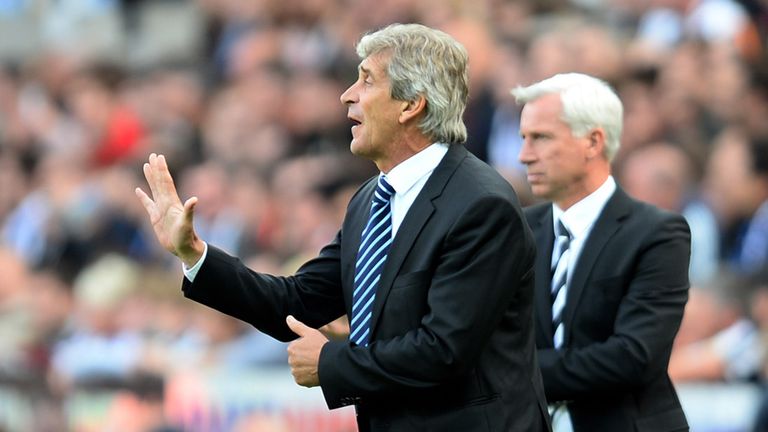 It required a little luck to withstand a frenzied late flurry as Newcastle players streamed forward in the hope of forcing an equaliser at the Gallowgate End but here too we learned something about the resolve of this City side.
Pellegrini's first away fixture in the Premier League resulted in a 3-2 defeat to a Cardiff team that were eventually relegated from the top flight. In fact, his team only managed two clean sheets away from home until the start of February. One game into the new season and after this shut out they're already halfway towards matching that tally.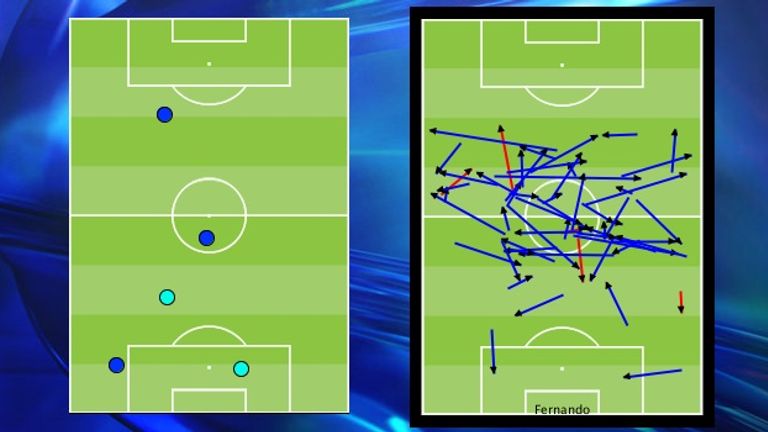 The signing of Fernando from Porto looks significant in that he is capable of playing an important part in improving that defensive record. The Brazilian is more of a genuine holding midfielder than his compatriot Fernandinho and could offer City more control and protection in that key area, as well as allowing Yaya Toure to focus more wholeheartedly on his attacking work.
One Fernando tackle just before the hour mark to prevent a counter-attack was particularly impressive, while the touch he was able to get on Ayoze Perez's late effort might well have been the difference between one point and three.
Fine margins, indeed. But they are the fine margins that can separate Premier League title winning sides from the rest. Those challengers are doing all they can to close the gap. But Manchester City have provided some early evidence to suggest they are still the team to beat.
Manuel Pellegrini's view
"It was important to start with a win. I think the players were both hungry and humble. We need both those things if we are going to continue winning titles and if we want to improve on what we did last year. It was so important to me that the players had that attitude from the beginning to the end of the game. We were very solid at the back and Joe Hart didn't have any problems and in the second half it was normal that we were starting to get tired. The players are not able to play 90 minutes at the moment but we continued with our attitude and scored the second goal."