Nani backs 'special' Wayne Rooney to return to Manchester United best
By James Walker-Roberts
Last Updated: 22/09/16 3:20pm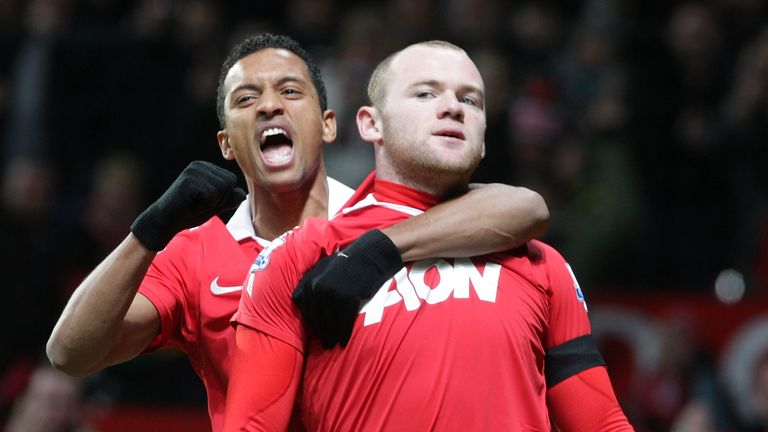 Former Manchester United winger Nani has backed Wayne Rooney to rediscover his best form, saying the 30-year-old is still a 'big part' of the club.
Rooney's place in the team has come under increasing scrutiny this season, with some supporters calling for him to be dropped by boss Jose Mourinho.
The England captain again failed to impress in Manchester United's 3-1 EFL Cup victory over Northampton in midweek, despite starting up front.
Manchester United's next match sees them host Leicester on Saturday, live on Sky Sports.
Nani, who spent eight seasons at Old Trafford from 2007-2015, believes Rooney can get back to his best.
"Rooney is a special player. Strong, fantastic quality, shooting, vision - very intelligent," he told Omnisport. "I enjoyed playing with him. He is a player who is a big part of Man Utd. He has the chance to improve that and build his story.
"If he continues to play at a high level he can become the best there."
Rooney is not the only United player to have struggled for form in recent weeks with Paul Pogba, who became the world's most expensive player when he returned to Old Trafford from Juventus, also failing to impress.
Nani says he was a "bit surprised" that Pogba returned, but added: "A lot of clubs wanted him, there were rumours that other clubs would get him.
"When he went back I was happy. He knows the club well and will be a star at the club."
Watch Man Utd v Leicester, the Ryder Cup and the EFL Cup as part of our three months' half-price offer.