Wayne Rooney says Manchester United can win Premier League this season
By Jefferson Lake
Last Updated: 19/10/16 6:49am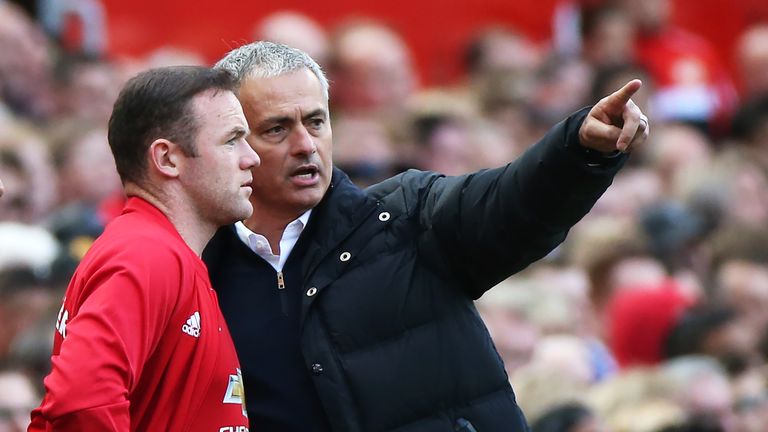 Wayne Rooney believes Manchester United are finally ready to return to the title-challenging force they were under Sir Alex Ferguson.
The Red Devils have failed to mount a Premier League challenge in the three years since Ferguson retired, with David Moyes and then Louis van Gaal enduring difficult tenures at Old Trafford.
Current boss Jose Mourinho invested heavily in the squad, paying a world record transfer fee for Paul Pogba and bringing in Zlatan Ibrahimovic on a lucrative deal.
United are currently unbeaten in five games and dug in at Anfield on Red Monday to secure a creditable 0-0 draw against a Liverpool team who had been on a five-game winning streak.
"I think we've got a great squad," United captain Rooney said. "I said before the season we'd be challenging - we've still got that belief, even stronger after working with this manager and the players over the last few months.
"I think we've got a fantastic squad, who are ready and capable of challenging."
Rooney believes further positive results over a testing fortnight "can be the start of something" for Mourinho's men.
Fenerbahce await in the Europa League on Thursday before Sunday's league trip to Chelsea, where a steely display akin to that at Anfield may be the order of the day.
It was a disciplined performance synonymous with Mourinho, and Rooney reckons the manager's philosophy will be fully instilled over the coming months as United look to move on from the Van Gaal era.
"It is a different way of playing, but I think if you're an individual it is easy to get [the old style of play] out of your head and learn what the manager wants," he said.
"But as a team it is a bit more difficult so we knew it was going to take a bit of time."
You can watch Chelsea v Man Utd, plus England's tour of Bangladesh and the US Grand Prix on Sky Sports. Upgrade now and enjoy six months at half price!