Jose Mourinho says Manchester United are 'in trouble' due to growing injury list
By Allan Valente
Last Updated: 22/04/17 12:58pm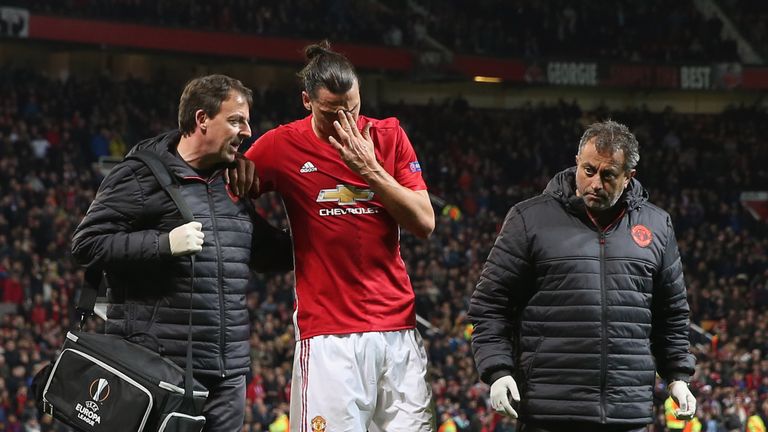 Jose Mourinho says Manchester United are "in trouble" due to their growing injury list, amid concerns that Zlatan Ibrahimovic's season is over.
United beat Anderlecht 2-1 to advance to the Europa League semi-finals on Thursday but both Ibrahimovic and Marcos Rojo suffered injuries, with Sky sources understanding the Swede is expected to miss the rest of the campaign.
The 35-year-old striker's knee buckled after landing awkwardly just before the end of normal time, while Rojo was taken off on a stretcher after also seemingly sustaining a knee injury, and Mourinho is fearing the worst when it comes to the injuries sustained by both players.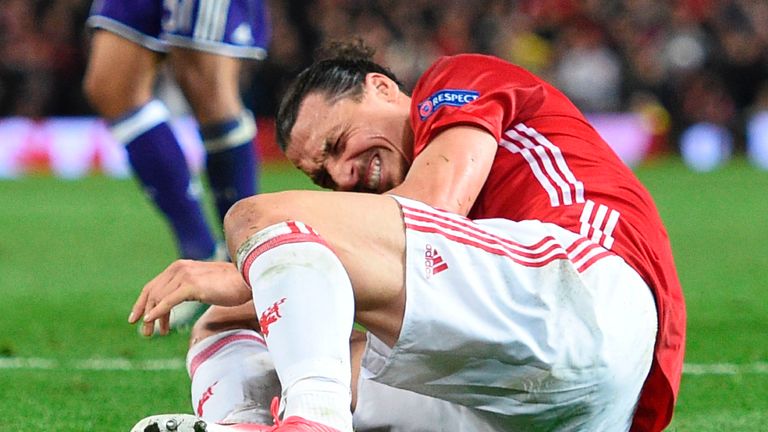 Both are being assessed to see how long they will join Juan Mata, Chris Smalling and Phil Jones on the sidelines, with United facing a Europa League semi-final against Celta Vigo and chasing a top-four Premier League finish.
"We are in trouble," Mourinho said. "We are in trouble. In this moment, Eric Bailly played six matches in a row, and we lost Marcos Rojo, we don't have Jones or Smalling, we are in trouble and now we lose Zlatan too.
"But in attack, we have options and [Wayne] Rooney is coming, and let's see if Mata can also return before the end of the season, let's see what happens."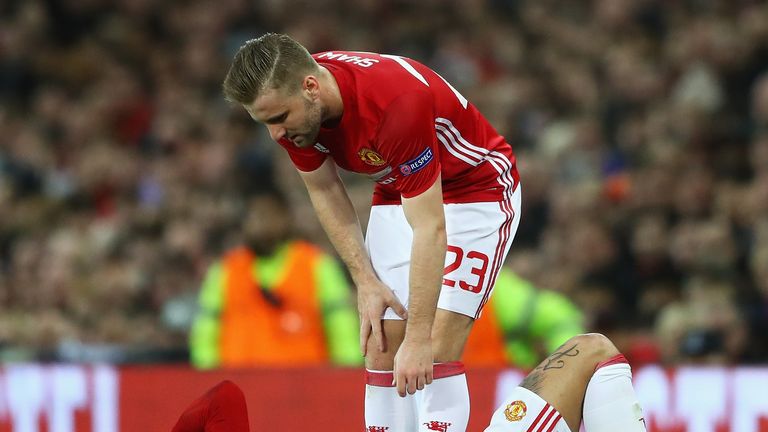 Rojo told reporters he was "okay" while limping heavily through the post-match mixed zone, and Luke Shaw said Ibrahimovic did not seem in too bad a state in the dressing room.
"I knew it did not look so good on television, but he seems to be in good spirits," the left-back told Sportbladet.
"He walked around in the dressing room. I do not know the extent of his injury, of course, but I saw him in there and he was optimistic. Hopefully it is not too bad for him. We hope it is not too serious and he seems okay."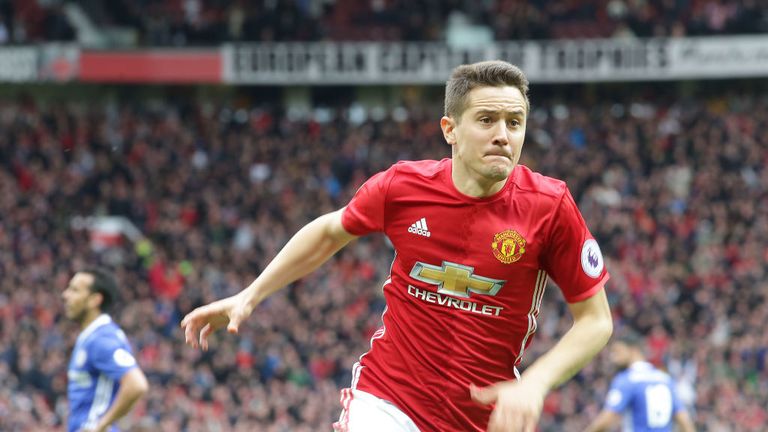 Rooney returned to the bench against Anderlecht following ankle issues and Mourinho says his captain can have a big influence in the closing weeks of the campaign.
"He has a good mentality, he is a fighter," Mourinho added. "He is a strong man, even if he is not in the best condition, even if he is not in the level of sharpness that you need to play high-level football, but he has the experience and character, so he has to."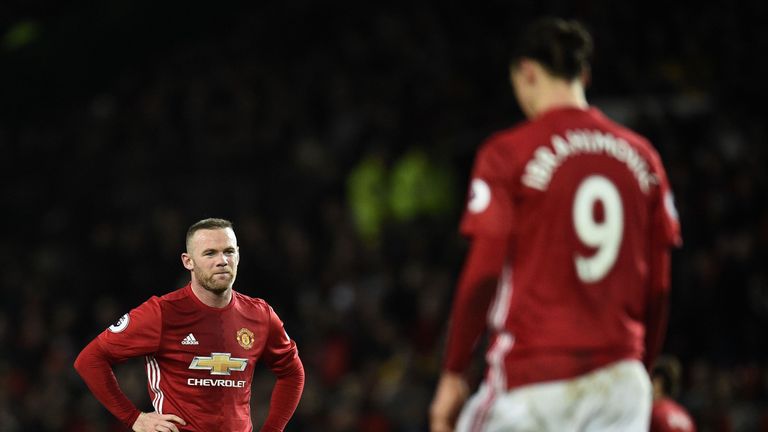 The United boss confirmed Ander Herrera would return to the starting line-up for the Super Sunday trip to Burnley, live on Sky Sports 1, after missing the Europa League clash as he was one yellow card away from a suspension.
"So Herrera is fresh to play," Mourinho added. "Ashley Young is fresh to play and who else? Nobody else is fresh to play.
"Now we need absolutely everyone and I don't have to think about Axel Tuanzebe going to the U20 World Cup in Korea because maybe Axel has to come now. We need everybody."