Beckham hails Ferguson
David Beckham has expressed his deepest admiration of Sir Alex Ferguson ahead of the Man Utd manager's 25th anniversary in charge.
By Matthew Skinns
Last Updated: 04/11/11 10:31am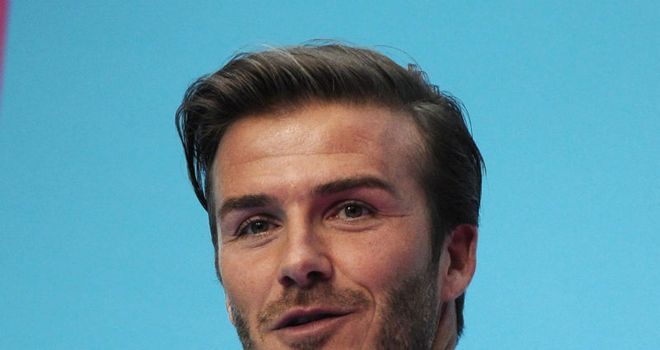 David Beckham has expressed his deepest admiration of Sir Alex Ferguson ahead of the Manchester United manager's 25th anniversary in charge of the club.
Beckham conveyed his gratitude to Ferguson, who he admits became a surrogate father figure and subsequently nurtured him to global superstardom.
The former United No.7 hailed the manager's remarkable achievements and insisted any previous feuds are long forgotten and eclipsed by his unwavering respect.
"As a manager, he's got everything. That's what is great about him. He has got the staying power that not many people have," Beckham told reporters.
"To have the passion that he has had over the years and to still have it at his age after having 25 years as manager of one club, that says it all.
"You don't get the success that he has had without upsetting a few people along the way and he is not afraid to do that. He is old school but he has adapted when he has needed to at Manchester United. I am honoured to have played under him.
Respect
"It was a bit icy the first time I came back with Real Madrid," he admitted. "But that went very quickly. There is a lot of warmth between us now.
"I have got a huge amount of respect for him and what he did over the years and the chance he gave me and all my friends in that great United youth team to play for Manchester United. It was a real dream for all of us.
"My favourite memory of Sir Alex isn't anything to do with winning the Champions League or any of the league titles I won with United - it's the day I signed for him.
"I have still got the picture in my house. It's one of my favourite pictures - me kind of leaning down signing the paper that was my first contract at United with him next to me. That is my best memory of Sir Alex.
"He wanted to kill me at times, I'm sure," he added. "But he was a father figure to me and he was also the man who gave me the chance of playing for my dream club.
"There are no hard feelings from me about the boot in the face thing. It was forgotten straight away, within the club and within the team."
Fear
Even Ferguson's notorious outbursts of temper have melted into affectionate memories for Beckham now.
"The fear of getting the hairdryer was the reason why we all played so well," he said. "He was a manager you wanted to do well for.
"It's not enough just to be a great player when you want to play for him. He puts you in the side because he has confidence in you as a player and because you have character.
"That's exactly how he was and that's exactly how he still is. That's how he has been over the years and that's why he's been so successful."