Manchester United winger Nani happy to dig in for FA Cup win over Reading
Winger Nani was delighted to be part of Manchester United's team that beat Reading to make the FA Cup quarter-finals.
Last Updated: 19/02/13 6:48am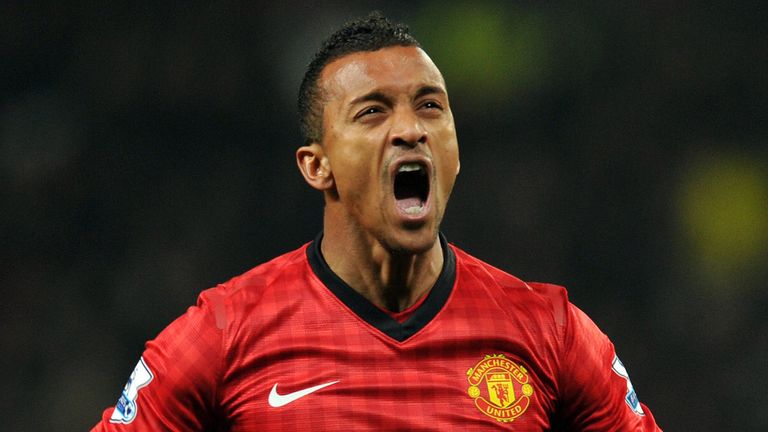 The Portuguese star came off the bench on 42 minutes after an injury to Phil Jones and hit the post before scoring the opener and setting up Javier Hernandez for their second as they survived a late fightback from the visitors in the 2-1 victory.
"Everyone is ready to help the team," said the 26-year-old who has struggled to regularly make the first-team this season with recent reports suggesting he wanted to leave Old Trafford.
"I was glad to get an opportunity to come on, I enjoyed the game and helped the team. I scored the first goal and that changed the game and I am pleased to get an assist to help the team to this big win."
Hernandez took his tally for the season to 15 and acknowledged how tough an opponent Reading had been.
"We know they are difficult, they wanted to score for the draw but we are very happy to go through," said the Mexican.
"Then Nani came on, got the first goal and he was brilliant and made chances for us. We were respectful of them, they are a very good team and we're very happy. Now we have to focus on QPR in our next game."
Nani was also involved in a car accident with a police car on Saturday but he played down the incident and said: "It was not a big crash but I'm happy.
"These things happen and I'm just very happy for this beautiful day and will keep working."