Manchester United striker Wayne Rooney 'not joining' Paris St Germain
Sir Alex Ferguson has dismissed the idea that forward Wayne Rooney will be joining French side Paris St Germain.
Last Updated: 19/04/13 1:23pm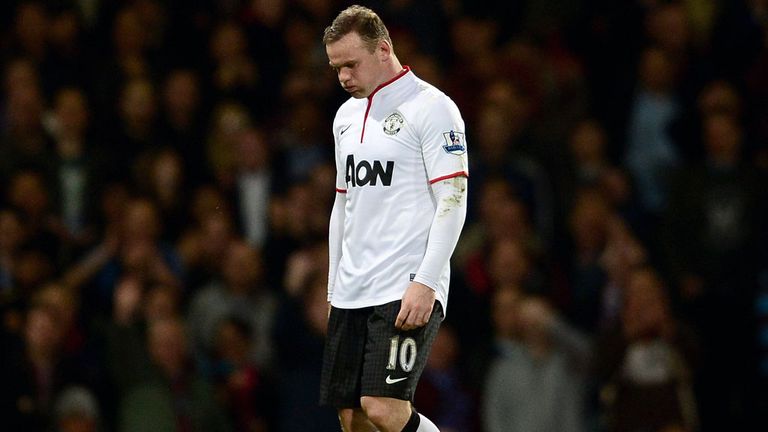 A former adviser to the Paris club, Michel Moulin, told French television earlier this week that a deal was already in place for Rooney to cross the Channel.
"Wayne Rooney at PSG, it's done," he said. "You will see, from next season, he will be a PSG player."
But Ferguson said earlier in the season that Rooney would be staying at United for the 2013/14 campaign and his stance remains the same on the issue.
Asked about the PSG link, Ferguson replied: "I don't think there is anything in that at all."
There has been speculation about Rooney's future at Old Trafford since he was surprisingly left out of the starting line-up for the second leg of the Champions League clash with Real Madrid at Old Trafford.
And Rooney was the first man to be substituted by Ferguson when United were 2-1 down at West Ham on Wednesday night, with Robin van Persie going on to get the equaliser in a 2-2 draw.
However, Ferguson is adamant that there is no conflict with Rooney, although he also had no update on possible summer contract talks with the player.
"I couldn't tell you about that," he said. "But, as far as taking him off the other night, it was simple, he wasn't playing as well as Shinji Kagawa was.
"In so many games, Wayne Rooney is better than most players. But, on the night, Shinji was playing so well."