Manchester United match-winner Rio Ferdinand praises Sir Alex Ferguson
Rio Ferdinand heaped praise on Sir Alex Ferguson after the 2-1 win over Swansea and set his sights on a new contract.
Last Updated: 12/05/13 7:03pm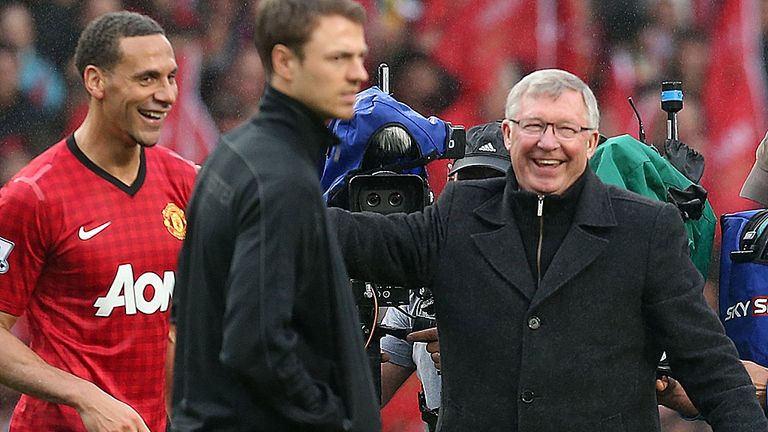 The veteran defender pounced with just three minutes remaining on the clock - ramming home a volley at the back post to ensure Ferguson's farewell to the Theatre of Dreams was decorated with three points.
Ferdinand said afterwards: "To win at Old Trafford, the man's desire to win football matches, to keep bringing success to the football club, he deserves a win in his last home game.
"It's obviously a personal thing between the squad and the manager. It's emotional. For us to hear it was devastating but it's a big club and we have to move on. He wants that.
"You dream about this type of stuff. You can't really say what it means but these fans deserve it because they've supported us through thick and thin."
As the celebrations began in earnest, the former England star, 34, also admitted he was hoping to snare a new contract under incoming manager David Moyes.
Ferdinand added: "I'm going to speak to the board and speak to the manager and hopefully he'll put a word in for me."