Manchester United boss David Moyes denies bid for Tottenham's Gareth Bale
Manager David Moyes has said Manchester United have not made a move for Tottenham's Gareth Bale.
Last Updated: 27/08/13 11:30am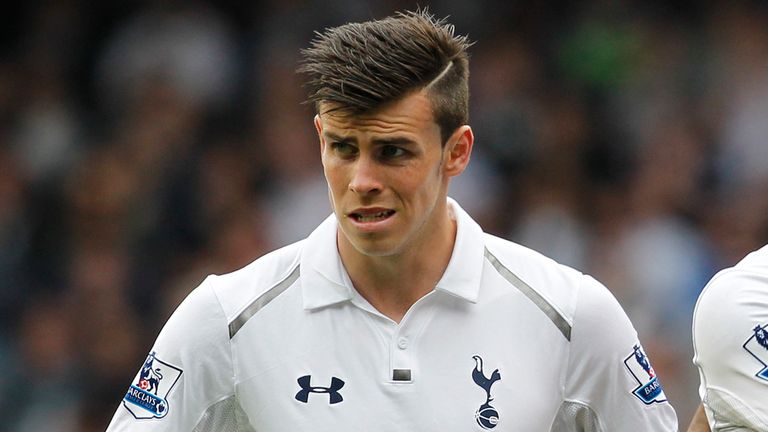 The Welsh star has looked set for Real Madrid for most of the summer with the Spanish giants having offered a world record £86m for the 24-year-old.
Spurs have stalled on accepting the bid but the saga has taken a fresh twist with the news that Spurs were considering offers from more than one club, according to Sky sources.
Following the goalless draw with Chelsea on Monday night, Moyes was asked if Manchester United was that club and the Scot responded with "no".
Bale is expected to return to training on Tuesday morning having not played since a pre-season friendly against Swindon in July.
However, with Moyes enduring a frustrating summer in the transfer market so far, it would be a surprise if United do not make any further moves before the transfer window closes next week.
Regarding possible interest in Bale, Moyes told Sky Sports: "I said at the start that Manchester United will always be interested in the best players and we'll always be looking to try and improve the team.
"The owners have given me every opportunity to get who I want so we'll continue to look for those players. It's been tough in this window but we're always looking at the best players."
Despite being unable to break down a stubborn Chelsea defence at Old Trafford, Moyes remained upbeat having picked up four points from their opening two games in the Premier League.
"I thought we played well and I'm disappointed we didn't get a goal," he said. "Maybe we lacked a bit of cutting edge with our final pass and final cross.
"I thought Chelsea defended well when they had to. If anybody shaded the best chances, it was certainly us. We went with three centre forwards on the pitch and we wanted to try and win the game.
"We did everything we could and just lacked a ball to get Robin van Persie or Wayne Rooney the chance to score. You can play football in many ways. There's nobody who says it has to be done one way. We went out there and tried to win but just couldn't find that final pass.
"It could do with getting cleared up with what is and what isn't a handball because the managers aren't really sure. It was a big call in a big game like this."