Michael Carrick is confident Adnan Januzaj can handle pressure at Manchester United
Michael Carrick is confident Adnan Januzaj can handle the pressure after his first start for Manchester United.
Last Updated: 08/10/13 12:22pm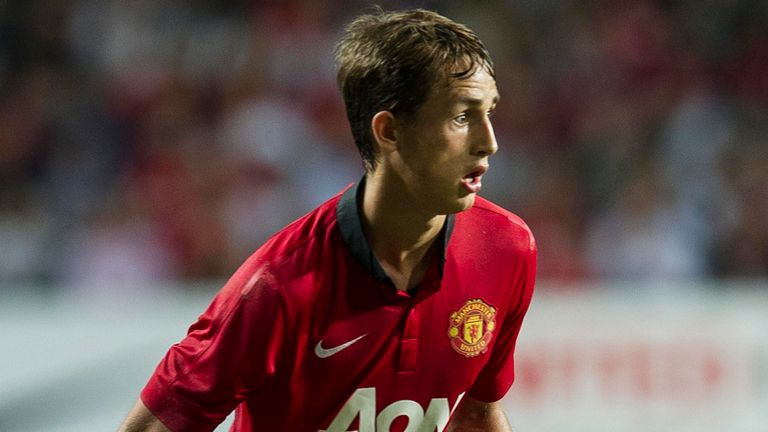 The 18-year-old had a true breakthrough moment on Saturday, scoring twice in United's 2-1 win at Sunderland on Saturday.
Carrick told the Manchester Evening News: "It is a lot for a young lad to take to come in like that. The attention he is going to get now will be a lot.
"He is young, he is going to learn along the way and learn fast. I am sure he will be fine.
"Young lads can come in and change. Their life can change overnight and the expectations and pressures change. There are more responsibilities.
"But he is at the right place and he has a good attitude. He is going to stay on the right lines.
"I and the other experienced players are there to set an example and do the right things.
"You don't want to heap too much praise on him and put pressure on him because he is so young.
"He will probably have good days and he will have not so good days because he is learning the game.
"But at Sunderland he was top drawer. He carried on what he has been doing in training since we got back from pre-season."
Since the weekend, there has been considerable focus on the Belgium-born player's future, both at club and international level, and Carrick is backing him to take it all in his stride.
"He is good enough. He may be aged 18 but he's not a kid as a player. He is a top player. He is in the team so he is one of us. It doesn't really matter how old you are or how many games you have played," said Carrick.
"The boss picked him so we trust him. There are bits of advice and bits of help that people like myself can pass on. I told him at half-time at Sunderland to get in the box a bit more - so that helped, didn't it!
"In terms of debuts, he has scored two and we have won 2-1 so what can you say about that?
"In some ways he won us the game. His performance was good. He has everything sat there for him to prosper and fulfil his potential.
"He is at the right club. He has the right players around him who are willing to help him and obviously the right manager. He has the ability. As long as he keeps along the right lines and does the right things he has got a great chance of having one of the best careers."