Premier League: David De Gea loving Manchester United life
David De Gea admits he is in 'a particularly good moment' in his career as he closes in on 100 appearances for Man Utd.
Last Updated: 14/11/13 6:36pm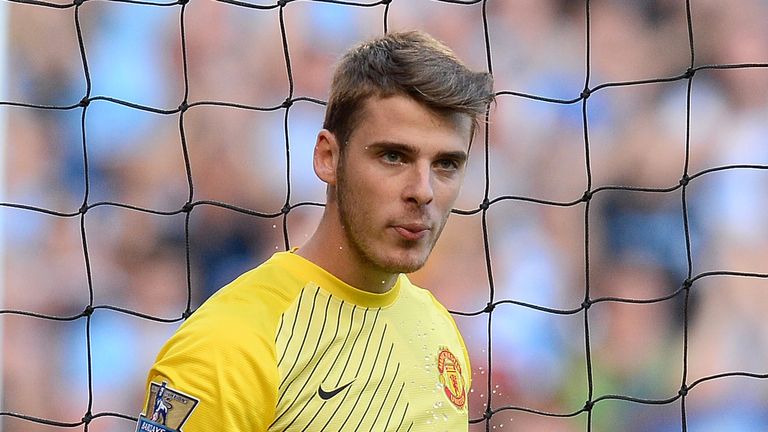 The 23-year-old joined the Red Devils from Atletico Madrid in June 2011 but endured a shaky start as he struggled to get to grips with the physicality of the English game.
But he has since established himself as one of the Premier League's top goalkeepers and is now on 97 appearances for the club.
He is on course to bring up his century against Spurs on December 1st and hopes to one day reach Alex Stepney's record 539 appearances by a United keeper.
He told the Daily Mirror: "One hundred, eh? Wow!
"I'll be delighted to reach that figure. It makes me very happy and I want to make it to 200 and then 300 appearances.
Never know
"The record is a lot of games. You never know though. At the moment, that figure seems very high but I'll take it one game at a time.
"I hope to play as many games as I can for Manchester United and, who knows, maybe one day I will reach that number and go even higher.
"I'm very happy with my form. I feel like this is a particularly good moment in my career right now and I hope to continue."
De Gea needed to bulk up to cope with the physicality of the game in England.
He added: "I do a lot of work in the gym these days and I enjoy that. I have also changed the food I eat and that's helped me put on muscle and bulk up.
"It's been a big change, but it's working."