Premier League: Manchester United fans rally round manager David Moyes
Manchester United fans applauded David Moyes - and booed the 'protest plane' - during the match at Old Trafford.
Last Updated: 29/03/14 3:50pm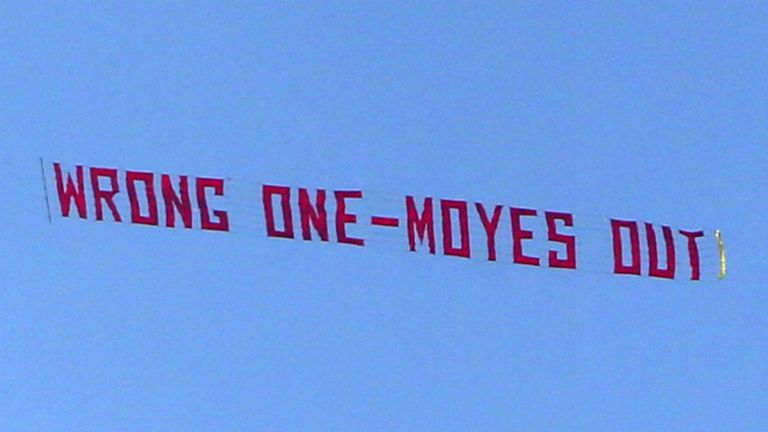 The under-fire Scot - who came out to his place in the dug-out earlier than normal - was cheered by those inside the stadium and he raised his hands while applauding all four corners in response.
As anticipated, the plane carrying the message 'Wrong One - Moyes Out' flew over the ground shortly after kick-off.
A group of disgruntled fans were reported to have clubbed together £840 to pay for the airborne protest against Moyes.
However, the demonstration appeared only to have a galvanising effect on the Stretford End; there were boos when the plane passed overhead followed by chants of 'One David Moyes'.
When asked about the banner after United's 4-1 win over Aston Villa, Moyes said: "You just have to remain focused on the game - and that's what we have done.
"It is going to happen but I think, for the people who have spent money on the plane, it would have been better served by putting it into Darren Fletcher's colitis charity instead."