Premier League: David Moyes hopes he is not the last British boss to manage a top club
David Moyes fears that all the top clubs in the Premier League could soon be managed by bosses from abroad.
Last Updated: 08/06/14 5:53pm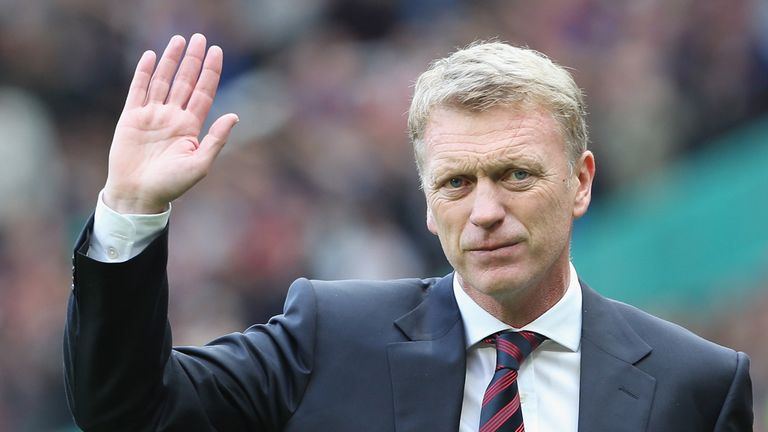 The Scot is considering his options after being sacked by Manchester United shortly before the end of last season.
Ryan Giggs succeeded Moyes for the last few games of the season, but Dutchman Louis van Gaal will now take over at Old Trafford following the World Cup.
Moyes hopes he is not the last British manager to be given a chance at an elite club, and he is keen to see more home grown bosses appointed in the future.
"To do a top job, I believe you have to earn your stripes," Moyes told several national newspapers.
"The route through to the top for a British manager is a long process and maybe having a job abroad and getting recognised for your work there, might be the way in the future.
"But I hope I won't be the last one to be given a chance to manage one of the top ones."
Despite managing both Everton and United, Liverpool's two biggest rivals, Moyes insists he has been very impressed by Brendan Rodgers in his two seasons in charge at Anfield.
"Brendan has come in and with the time he's been given has been able to turn round Liverpool and I think it's really important for British managers that he's done that," Moyes added.
"Brendan was given the opportunity and because of that Liverpool have a good future. Tony Pulis also showed what our managers can do (having rescued Crystal Palace from relegation danger).
"I hope I'm not the end of British managers getting opportunities at the top."
Moyes admitted he has turned down two job offers since being axed by United, while it has been reported that he is David Beckham's top target to manage his new MLS club in Miami.