Barcelona's Gerard Pique is backing new-boss Louis van Gaal to be a great success at Old Trafford
Last Updated: 31/07/14 5:44pm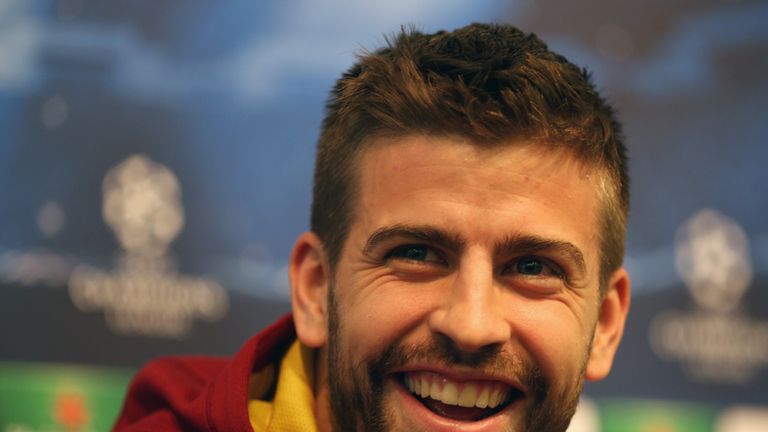 Barcelona and Spain centre-back Gerard Pique is backing Manchester United manager Louis van Gaal to be a 'brilliant success' at Old Trafford.
The former United defender is convinced the Dutchman's well-documented approach to discipline will bring the best out of the players as they aim to reclaim their Premier League.
Van Gaal told me 'you are not tough enough to be a centre-back'.
Gerard Pique
Van Gaal has already criticised the fitness levels of teenage defender Luke Shaw and Piqu remembers being on the wrong end of his outbursts at a younger age while he was in charge of Barcelona's youth team.
Speaking at the St George's Park National Football Centre in Burton upon Trent, where Barcelona are having a pre-season training camp this week, Pique said: "I think he will be great.
"I didn't know him a lot because I was really young when he was Barcelona's coach, but he had a really good relationship with my grandfather (Amador Bernabéu), the former vice-president of the club.
"I had the chance to see him one day at my grandfather's house when I was 12 or 13 years old. He arrived at the house and he knew I was playing for the Barcelona youth team. He pushed me and I fell to the floor, and he said 'you are not tough enough to be a centre-back'.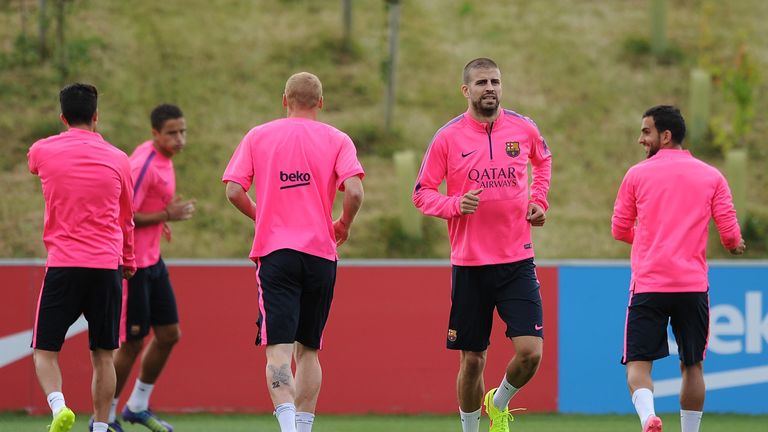 Disciplinarian
"So, yes, he really is a disciplinarian, and I think he will do brilliantly here."
Without having made his senior Barca debut, Pique moved to United and played for them for four seasons, making just 23 appearances, before returning to the Nou Camp in 2008.
Pique also had praise for United striker Wayne Rooney, the former team-mate he believes would walk into any team in the world.
"For me, Wayne Rooney is the best English player right now and definitely he would be in the top 10 players in the world," he said.
"He is a top-quality striker, the main player for Manchester United along with Robin van Persie, and he can play in any team he wants." 
And Pique expressed sympathy for his new Barcelona team-mate Luis Suarez, who is currently serving a four-month ban for biting Italy's Giorgio Chiellini at the World Cup.
"There are some people, experts, who made decisions and obviously I don't think it is a nice thing when you cannot do what you like in life, which is playing football. I believe right now that Suarez is having a hard time.
"However, the only thing he can do is wait until the ban ends and then I'm sure, when he comes back to play, he will be anxious to do well and show everybody that he is one of the best players in the world."
You can catch Pique and his Barcelona team mates in action live from August 12 on Sky Sports 5HD, Your New Home of European Football.