Ramires defends Chelsea style
Chelsea midfielder Ramires has hit back at criticism of his team's playing style.
By Paulo Freitas
Last Updated: 27/06/12 11:12am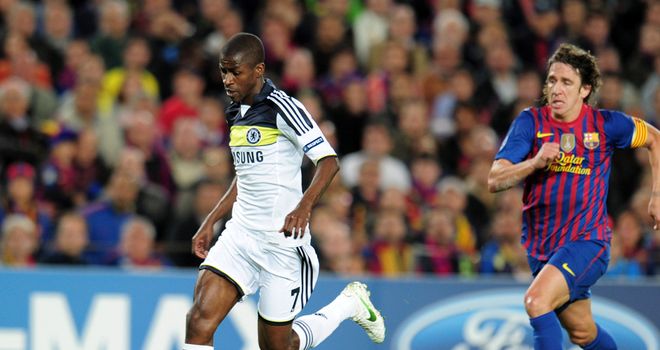 Chelsea midfielder Ramires has hit back at criticism of his team's playing style.
The Champions League winners have come under fire for what some see as an ultra-defensive approach at times, with the topic on the agenda in Ramires' home country.
Corinthians coach Tite recently told the media that "Corinthians don't play like Chelsea. Corinthians don't do anti-football," after the Brazilian side reached the final of the Copa Libertadores by shackling Santos over two legs in the semi-final.
Tostao, part of Brazil's legendary 1970 World Cup-winning side, unfavourably compared Corinthians and Chelsea, saying, "Chelsea, the European champions, and Corinthians, if they win the Libertadores, are not great teams.
"They are organised and efficient. They are short on talent."
Justified
But Chelsea's 25-year-old Brazilian, while speaking to Radio Estadao ESPN, was adamant that his side's tactics were justified.
He said: "This anti-football is not Chelsea's style, we only played that way in those games against Barcelona.
"When we played against Napoli, we needed to score a goal and we did it, when almost nobody believed we would. If we tried to play as equals against Barcelona, we would have conceded five or six goals.
Counter-attack
"We watched some videos of Barcelona and decided for that strategy. We knew we could beat them on counter-attack and we were happy for achieving that. If you don't play that way, you can't beat them.
"It's not only Chelsea that plays that way against Barcelona. We watched that game where Real Madrid beat them 2-1, playing the same way we did. Barcelona move the ball around a lot, tiring opponents that have to run after the ball. In our case, we scored that goal and then we took a defensive stance.
"If we always win playing that way, I'll choose to win."