Chelsea boycott considered as Mark Clattenburg row pushes referees to brink
Referees are considering a boycott of Chelsea games, according to former Premier League official Clive Wilkes.
Last Updated: 03/11/12 9:15am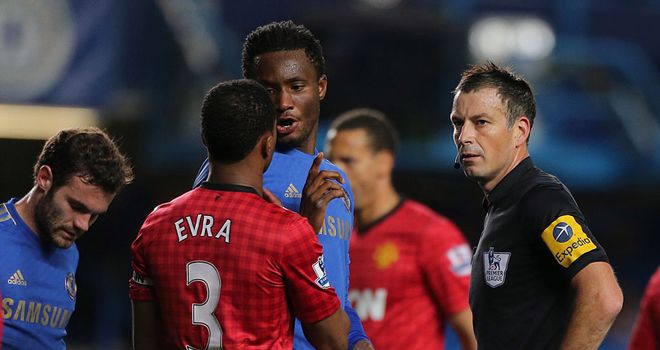 Clattenburg is the subject of Football Association and Metropolitan Police investigations after Chelsea alleged he made a racist comment to John Obi Mikel during Sunday's game against Manchester United.
The Gosforth official has the backing of his union and employers, while United boss Sir Alex Ferguson has also come out in support.
And ex-referee Clive Wilkes told The Sun: "I keep in touch with a lot of the lads and there is such a strength of feeling about what is happening to Mark.
"I know a few referees who are even talking about boycotting Chelsea games because of all this.
"It's no exaggeration to say the refs in this country have never felt lower. They are so disillusioned. They feel vulnerable, feel that they are getting no backing.
"They want to speak out themselves but are too frightened, they fear they will be sacked if they go public with their grievances. There have even been murmurings about strike action, but that is very much a last resort."