Roberto Di Matteo has hit out at the Premier League over their scheduling
Roberto Di Matteo has blasted the Premier League over a scheduling issue he believes could severely hamper Chelsea.
Last Updated: 11/11/12 3:45pm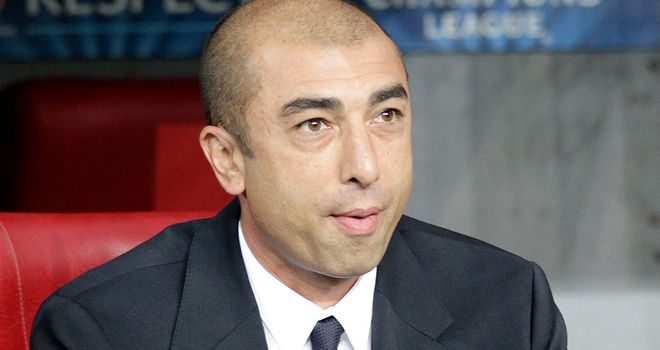 The European champions had asked for their 8th December clash with Sunderland at the Stadium of Light to be moved in order to allow them to travel early to Japan for the Club World Cup.
But that request has been denied, leaving a fuming Di Matteo to moan that Chelsea will not have enough time to acclimatise to the time difference ahead of their semi-final on 13th December.
The Italian said: "You would think that the Premier League would have every interest in making sure that they give you the best chance to be successful in Japan, which would reflect very, very well on English football and the Premier League. So, I'm very surprised about it.
"I just can't my head round it.
"To give yourself the best chance travelling to Japan, with a nine hour time difference, arriving three days before, you will need to do everything in your power to be able to ready for those games.
"The tournament starts on the sixth so the team we play in the semi-finals will have been there already for a week.
"It's a big risk in terms of health, injury risk for the players too."
The Italian added: "The fixture list is obviously very full. But where there's a will, there's a way.
"You see all the other federations trying to help their teams to do well in Europe."