Roberto Di Matteo could drop Fernando Torres for Chelsea's trip to Juventus
Roberto Di Matteo would be prepared to axe Fernando Torres from Chelsea's team to face Juventus in the Champions League.
Last Updated: 20/11/12 11:15pm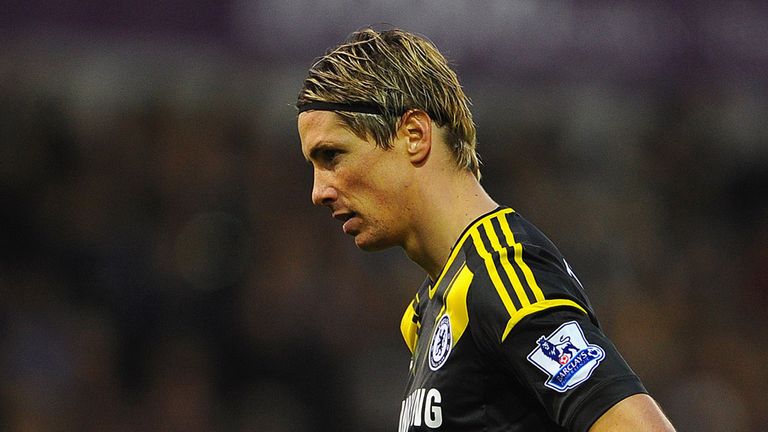 Torres has scored just once in his last seven appearances for Chelsea and again looked out of sorts during Saturday's 2-1 defeat at West Bromwich Albion.
Di Matteo is ready to make changes for Tuesday's crucial Champions League game away to Juventus and conceded Torres was one of the players who could lose his place.
He said: "Am I prepared to leave Torres out on Tuesday? I think we will have to assess the whole team and see how everybody is, and how they have recovered.
"A lot of players only came back Thursday afternoon or Friday from internationals in Europe and the rest of the world.
"We will assess them and see what the right selection is for Tuesday. If I believe it is the right thing to do for the team, then yes."
The Chelsea boss is also aware that his team have to improve defensively after conceding 18 goals in eight games.
Di Matteo added: "I think as a team we have to be better defending. You don't defend with one player - you defend with the whole team, like you want your whole team helping when you are attacking as well.
"It is a defensive organisation on the pitch that we need to look at and, as I said before, maybe I have to do some changes.
"We have got bodies in midfield - the 4-2-3-1 system really helped us last season after the change (of manager) but maybe in terms of personnel we have to do something different."
Di Matteo is also at a loss to explain another dip by Chelsea during November after picking up just two points from three Premier League games.
He said: "It is very difficult to explain. It is not just one year - it has been three years in a row.
"You have top, top players - they play every three or four days. That amount of games can affect them, but it is not only that.
"It is a challenging time when you don't win games and you need to instil confidence in players and to the team and that is going to be a tough job."