Chelsea's Cesar Azpilicueta targeting a winning run to scare rivals
Cesar Azpilicueta has admitted that Chelsea must start winning games more consistently to get respect from rival teams.
Last Updated: 01/02/13 9:24am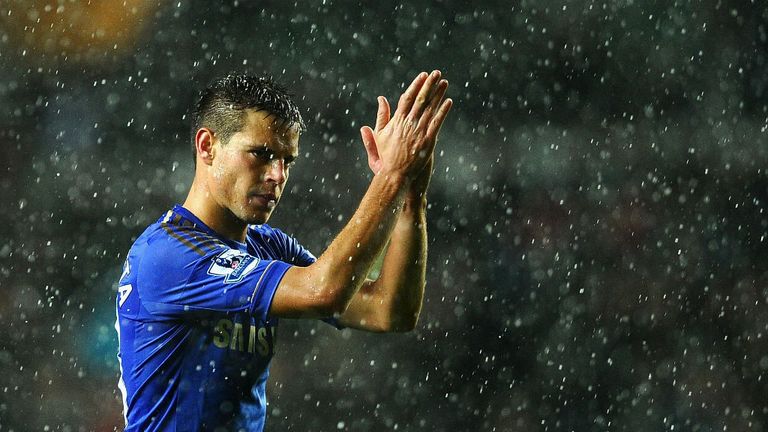 The Blues surrendered a 2-0 lead to draw with Reading on Wednesday and Azpilicueta concedes the air of invincibility they once had has disappeared after a run of disappointing form.
He feels it is important to rebuild confidence and insists everyone at the club will be working hard to get back on track.
"Teams get scared when you win games in a row," said the Spaniard in the Daily Star.
"We played a good game against Reading and had a lot of chances. We felt they were worried about our game, but it's true when you win, you get more respect.
"It's also a little bit of confidence. When the team is better it's easier to have the mind clear and to manage those situations.
"These little things can change two points. But we cannot be complaining all the time. We have to look forward and analyse the mistakes."
Chelsea's first chance to get back to winning ways will come against Newcastle United on Saturday, when Demba Ba will return to St James' Park for the first time since his January switch.
Azpilicueta insists Ba will not be worried about any potential backlash from the Newcastle fans, saying: "I don't know how they (the supporters) feel.
"Demba is a Chelsea player. He's going to do his best for Chelsea. It's true that he played very well there so I think they must be disappointed because he's a very good player, but he's going to be focused on the game."