Chelsea interim manager Rafa Benitez happy with his Stamford Bridge legacy
Chelsea interim manager Rafa Benitez believes he will leave the squad in a better state than he found them.
Last Updated: 13/04/13 11:21pm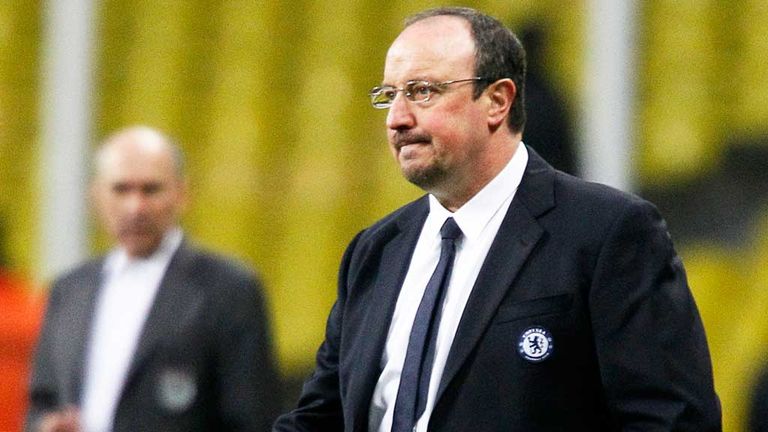 The Spaniard has been vilified by many sections of the Chelsea support but he has guided them to an FA Cup semi-final with Manchester City on Sunday as well as the last four of the Europa League, where they will take on Basle.
They also remain on course to secure a Champions League spot again next season and Benitez feels he has helped close the gap on the two Manchester clubs that had developed.
"I'm sure I will leave some good players with more experience," he said.
"I cannot take credit for signing these players because they were already here, some of them very good players, but some of them are young and they'll be much better at the end of the season.
"The balance of the team is better now. The players are quite happy, quite pleased with the way we train and the things we do and they are learning every day.
"I'm sure next year these players will be much better. They'll have more experience, will have settled down in England.
"They've been growing, improving and learning. Next year, add two or three players, the team will be better.
"It's a very good team but experience has cost us points in some games and maybe some trophies. If you sign two or three, they can challenge.
"This team finished sixth last year, 20 points or whatever behind two teams. This year they will finish behind United, maybe far away, but closer to City. Next year, bring some new players in, they'll be closer."