Rafael Benitez happy with achievements in his time as Chelsea interim boss
Rafael Benitez was proud of his achievement as he signed off as Chelsea interim boss with a 2-1 win over Everton.
Last Updated: 20/05/13 6:52am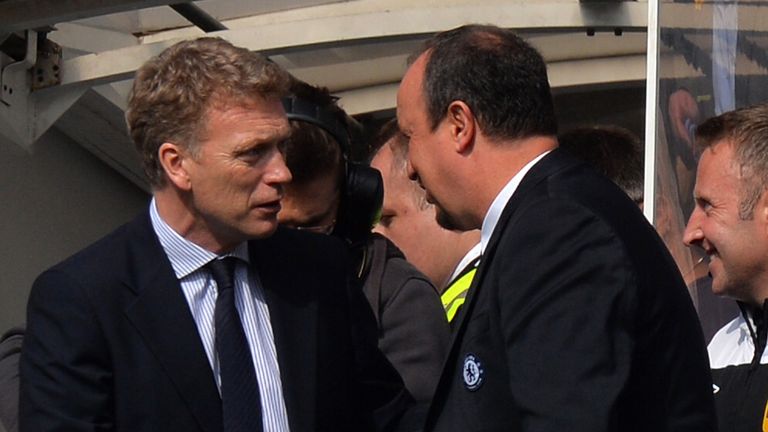 Goals from Juan Mata and Fernando Torres ensured the Blues finished third above Arsenal and will appear in the group stages of the UEFA Champions League once again next season.
Along with the team's Europa League triumph in midweek, it represents a job well done by the man who has experienced such resistance to his management since taking over in November.
Asked if he had won the fans around, Benitez said: "Some of them, I don't think you can convince everybody. But the majority of them were sending out positive messages and that is good for us.
"But it is about the players and the fans. It is most important for them."
Asked if he felt proud, he added: "It's not just what we achieved, it's the team we achieved these things with. It's a team in transition with young players and a lot of circumstances surrounding it.
"So I felt the staff have done a really good job. When I say these things it's not because I have to say it, it's true.
"We don't have too many injuries, we don't have too many problems and we've finished where we wanted to finish so it's been quite good for everyone."
Whether Benitez will be reappearing in the Premier League next season remains to be seen as he has been linked with replacing outgoing boss David Moyes in the Everton dugout.
Asked if he might face Moyes again next season when the Scot is in charge of Manchester United, Benitez said: "You never know. I wish him all the best for the future but I don't know where I will go."