Premier League: Jose Mourinho pleased with Chelsea's character as run continues
Mourinho insists his record is "not normal" and he will celebrate when Chelsea lose their first league game under him.
Last Updated: 10/11/13 3:46pm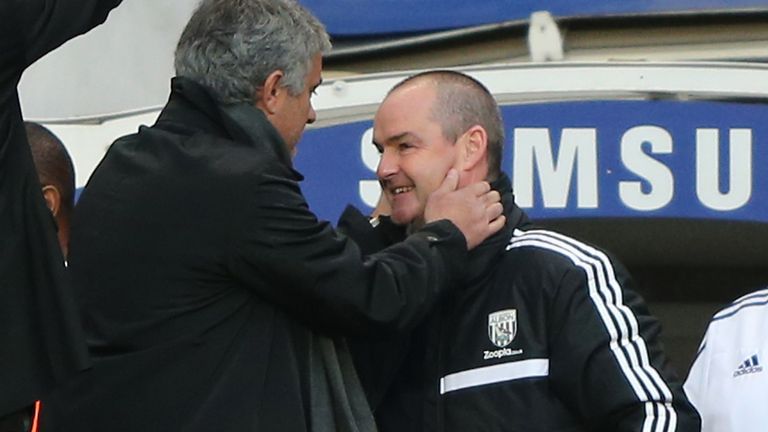 Chelsea snatched a point from the jaws of defeat after Eden Hazard converted controversial stoppage-time penalty following Steven Reid's challenge on Brazilian midfielder Ramires.
Mourinho insisted his side did not deserve to lose the match as his remarkable run of league results at Stamford Bridge continued.
"We played a serious game against a side who made it very difficult," he said. "Then in the second half we were losing, and when you are losing you are under more pressure.
"But we had a good reaction with good character and in the end we never deserved to lose, so I can have no complaints with the boys.
"When I lose my first match at home, I think that will be a moment to celebrate my record," he added. "It is not a moment to be disappointed because my record is not normal."
Hazard angered Mourinho earlier this week after leaving the country without permission to watch his old club Lille in action against big-spending Monaco in Ligue 1.
He subsequently lost his passport and missed training resulting in him being dropped for the midweek Champions League game against Schalke.
Hazard was restored to the starting line-up for the game against West Brom and Mourinho praised the composed Belgian for tucking away his penalty at the death.
"He was cool," said Mourinho. "It is difficult when you are losing and you have a penalty in the last minute of the game, so it is not easy to take in these kind of situations and he was very calm."
The West Brom game saw Steve Clarke pit his wits against Mourinho for the first time as a manager having served as the Portuguese's assistant during his first stint at the club.
Clarke was unable to disguise his dissatisfaction with referee Andrew Marriner's performance, but Mourinho insisted he ought to be the unhappier of the two managers after claiming Cesar Azpilicueta was fouled in the build-up to Stephane Sessegnon's goal.
"If someone has reason to be unhappy with the referee's performance it is us because the second goal almost killed the game and it was a big mistake by the referee," Mourinho said.
"We have a reason to be upset with that but he is a good referee, one of the best in Europe.
"I am not happy with his performance but he is a referee I like very much."