Romelu Lukaku will seek second season at Everton if they secure Champions League place
Romelu Lukaku has revealed he will seek a second season on loan at Everton if they secure a Champions League place.
Last Updated: 30/11/13 1:57pm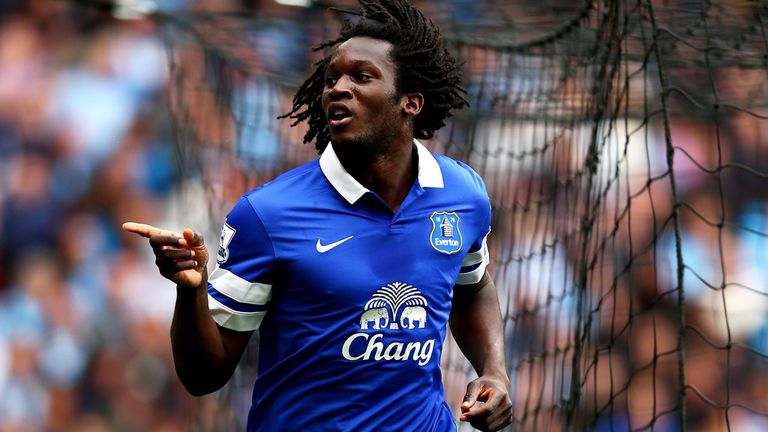 The 20-year-old Belgium international admits he has a "strange" situation with his parent club Chelsea and claims he has not heard from anyone at Stamford Bridge for months.
Chelsea manager Jose Mourinho this week challenged Lukaku to explain the reasons behind his decision to seek a second successive loan move after spending last season at West Brom, but the player insists he just wants regular football.
"It's a bit strange at the moment, the last time I heard from them was a couple of months ago," said Lukaku.
"It was not the fact I was not wanted. Imagine I was playing for Chelsea now I would play maybe five games, maybe score one or two goals. But now everyone in England is talking about me.
"I want to help Everton. I admire his (Martinez's) style, everything at the club, and I thought that was the next stage I needed for this year.
"I think we can challenge all those clubs in the top six.
"I think it's not a bad idea (to stay at Everton for a second season). If we play Champions League then I think so.
"I miss European football a lot. I have to work hard and see what will be the best decision for me at the end of the season."
Lukaku also revealed he wants to become one of the best footballers in the world.
He said: "That's an ambitious statement. I know what it takes to be one of the best. It takes a certain mentality on and off the pitch.
"I know what it takes and I'm not scared to say it."