Premier League: Jose Mourinho had to rebuild Chelsea captain John Terry's confidence
Chelsea boss Jose Mourinho says he had to rebuild John Terry's confidence when he returned to Stamford Bridge.
Last Updated: 06/12/13 11:31pm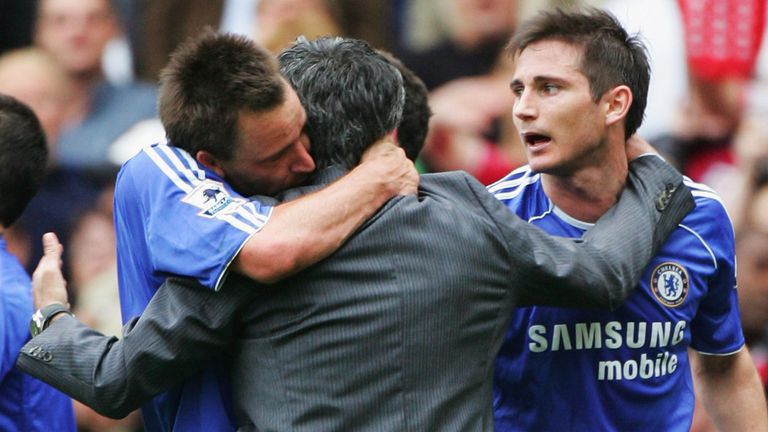 Terry has made as many Premier League appearances this season as he did the whole of last term under Rafa Benitez.
He has been the mainstay of the Blues' defence since Mourinho began his second spell at Stamford Bridge. But the Blues boss said he found the centre-back was low on self-belief when he arrived.
"Yes, I had to remind him of his importance to the club when I came in because his self-esteem was a bit affected in relation to last season," Mourinho said.
"He was a little affected, feeling in a quiet way pain over the doubts about him.
"I'm not here to give him something he doesn't deserve, but I told him if he worked hard from day one, he would play more than last season. He's doing well, behaving well and working well."
Mourinho refused to put a timeframe on when Terry, who will celebrate his 33rd birthday when Chelsea face Stoke at the Britannia Stadium on Saturday, should retire.
"At John's age players can reach a level of stability when they remain the same - 33, 34, 35, 36," he said.
"I look at (Inter Milan full-back) Javier Zanetti in 2008 and in 2012 and he's the same. Other guys are not the same from one season to the next for some reason.
"Players have to enjoy themselves and play with the same ambition. They have to enjoy the moment and not be worried about one more or one less pound in their contract."