Premier League: Jose Mourinho criticises referee as Chelsea lose in Bremen
Last Updated: 04/08/14 12:02pm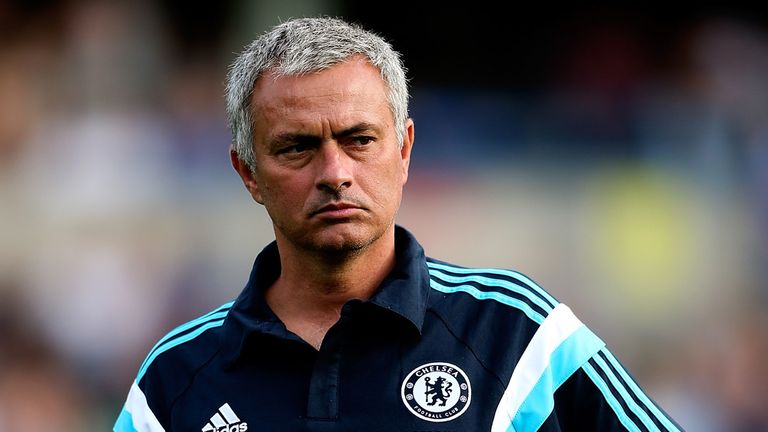 Jose Mourinho criticised the referee as Chelsea slipped to a friendly defeat at Werder Bremen in a game Mourinho described as 'a circus'.
German referee Harm Osmers was in charge as the Premier League side lost 3-0 to their Bundesliga opponents, with two of the home side's goals coming from the penalty spot.
Chelsea started with Diego Costa, Fernando Torres, Cesc Fabregas and Thibaut Courtois - and Didier Drogba came on as a second-half substitute - but Mourinho felt the whole afternoon had been a waste of time.
"I learned nothing from this game," Mourinho told Sky Sports News. "Our expectations are not fulfilled because when we decided to have this match here in Bremen we thought about an evolution in difficulty.
"We were expecting a fast game a competitive game but we come here and the referee thought this was a circus for Bremen fans - for them to have fun - and he killed the match.
"This game for us would have been perfect. I like the Werder Bremen team - they are fast, intense and they defend with a lot of people. The opponent is perfect for us to compete today but we couldn't play."
Mourinho also said that he has no problem with Frank Lampard joining Manchester City on a six month loan deal.
Lampard has joined New York City FC - who are part owned by City - but he could now play against Chelsea next month; If he does, Mourinho expects him to get a good reception.
"He is a free agent, he can choose his club so there's no problem at all," he said. "When he comes to Stamford Bridge he is welcome."