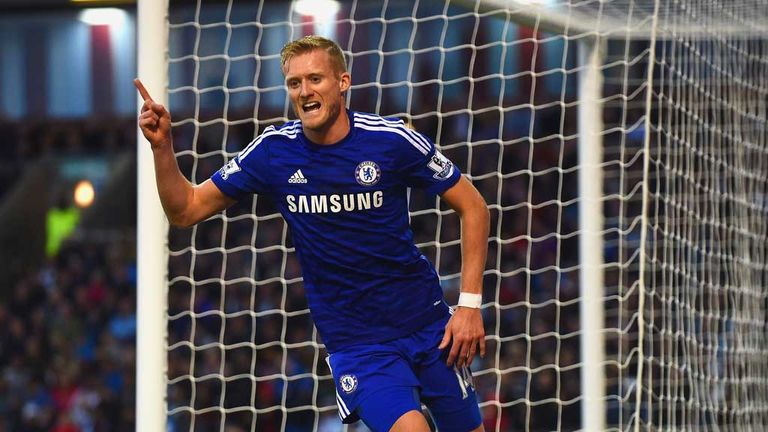 Andre Schurrle has said that there is more to come from him and believes Chelsea will be stronger this season.
The 23-year-old started the Blues' opening game of the Premier League season against Burnley at Turf Moor on Monday.
The former Bayer Leverkusen star scored Chelsea's second goal and was impressive in their 3-1 comeback victory over the Clarets.
Schurrle had a busy time this summer, as he was a key player in Germany's 2014 World Cup triumph in Brazil last month.
Although he is not yet 100 per cent fit, Schurrle has said that he was happy with his display against Burnley, and insists that both he and Chelsea are going to improve as the season progresses.
"I enjoyed the World Cup a lot, so I got out of that with a lot of confidence," Schurrle said, quoted by Get West London. 
"I came back to Chelsea, and obviously had a very short break. (At Burnley) I think it was a good start for me, but of course we can be better. And when I am 100% fit, there will be more.
"So there's a lot of work for me, but I'm feeling good. I'm enjoying my game, I'm enjoying being on the pitch.
"I think the whole team played well (at Burnley). We had a lot of control, passes, good combinations. It was a lot of fun on the pitch."