Football Expert & Columnist
Liverpool must learn from Manchester City defeat, Graeme Souness says
Last Updated: 12/09/17 6:14pm
Graeme Souness believes Liverpool's 5-0 humbling at Manchester City will serve as a learning curve for their players and expects them to respond in a positive manner.
The Reds were thumped at the Etihad Stadium as City capitalised on Sadio Mane's 37th-minute dismissal and consigned Jurgen Klopp to his heaviest defeat since taking the managerial reins at Anfield.
"They were very much in the game until Mane got sent off," said former Liverpool boss Souness, who was speaking at a British Heart Foundation event at St Thomas' Hospital.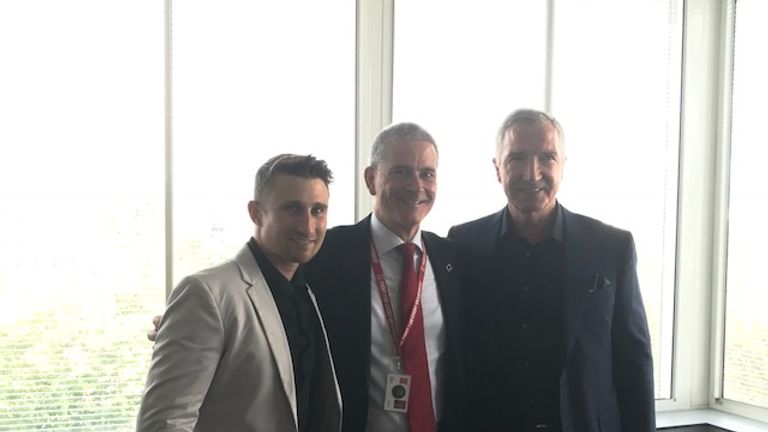 "5-0 is a bit of a shocker really. When you go down to 10 men against a very good team it's about damage limitation.
"Liverpool will look at that and learn from it. 5-0 can be psychologically damaging but we'll have to wait and see if it has.
Coutinho is Latin and gets the chance to go to Barcelona; that would be very attractive for him.
Graeme Souness
"Will it be psychologically damaging? I hope not. They've got a very good team at this moment and need to get some victories under their belts as soon as possible. Then it's upwards and onwards.
"But it's a blow and in football, like life, the blows you take determine what kind of person or team you are. They should learn from that and come back from that."
Philippe Coutinho didn't feature against City but the Brazil international could return for Liverpool in Wednesday's Champions League tie against Sevilla.
Coutinho was the subject of three failed bids from Barcelona this summer and Souness, while pleased he remains at Anfield, understands his desire to move to Spain.
"Coutinho is Latin and gets the chance to go to Barcelona; that would be very attractive for him," he said.
"On the other side of the coin as a Liverpool supporter, part of me wants him to stay. But there's also a part that says if he wants to go so much, take the money. It really depends what side of the fence you're on.
"I've been a manager so I'd be falling out with him because he signed a contract a year before. But from a player, and I've been in that situation, the chance to join Barcelona would be enormous for him. He may see it as a missed opportunity.
"All eyes will be on him going forward at Liverpool, to see what sort of attitude he has from now on, but he seems to be a proper lad and I'm sure he'll be fine."