Liverpool and Manchester United fans face travel disruption getting to Anfield on Saturday
By Sky Sports News
Last Updated: 13/10/17 8:26am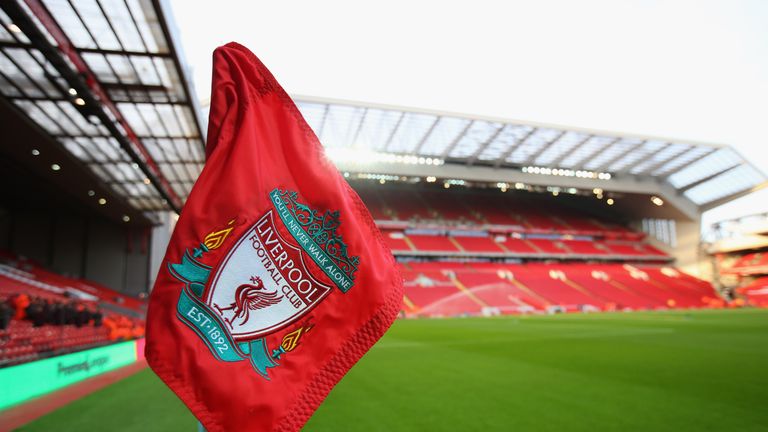 Merseyside Police insist they "do not anticipate any transport issues" despite ongoing engineering work at Liverpool's Lime Street station ahead of Saturday's Manchester United clash at Anfield.
Most of the city's main rail hub has been closed since the end of September for essential Network Rail work on remodelling platforms and replacing tracks.
But the match commander, chief superintendent Dave Charnock, has confirmed that two tracks will be opened to offer a half-hourly, return service running between Manchester Victoria and Liverpool.
Fans coming from Manchester Piccadilly, Manchester Airport, Crewe, Birmingham and London will have to change trains at Liverpool South Parkway for a local Merseyrail service through Liverpool Central to Sandhills, one of the stations nearest Anfield.
They will then need to get a shuttle bus service, or walk approximately two miles to the stadium.
Charnock said: "We have been working closely with Liverpool Football Club and Merseytravel to ensure that both home and away fans will be able to get to Anfield without any issues on Saturday. We are not anticipating any transport issues.
"Liverpool Lime Street station is currently closed but it has been agreed that two tracks will be opened to offer a half hourly service return service running between Manchester Victoria and Liverpool, which will run throughout the duration of the game.
"An announcement will be made during the game to left fans know that buses will be available to take them back to Lime Street station after the match. The Stagecoach bus strike planned for Saturday has also been called off."
A Network Rail spokesperson told Sky Sports News: "The contingency plans seem to have been working well so far and there are plenty of additional staff at Liverpool South Parkway and Lime Street to assist fans and help with any queuing/crowd management."
Staff will also be on hand at other key interchanges to provide help and advice, with trains expected to be busier than normal.
Stagecoach bus services in Liverpool City Centre are also being affected by strike action on Saturday but those running to Anfield (20, 21 and 917) will still be operating.
Stagecoach Merseyside managing director Rob Jones said: "We will be meeting our commitments to police and other partners to provide as many services as we can to the Liverpool/Manchester United football match, in the knowledge that most people travelling on our wider network will be able to use services provided by other operators as an alternative.
"As such, the main services on Saturday will be covering the 917 and 20/21 routes and these may be subject to delays at busy times."
Watch Liverpool v Manchester United on Saturday from 11.30am on Sky Sports Premier League and Main Event.