FA praises Hillsborough panel
The Football Association has commended the Hillsborough Independent Panel in a statement on Thursday.
Last Updated: 13/09/12 10:35am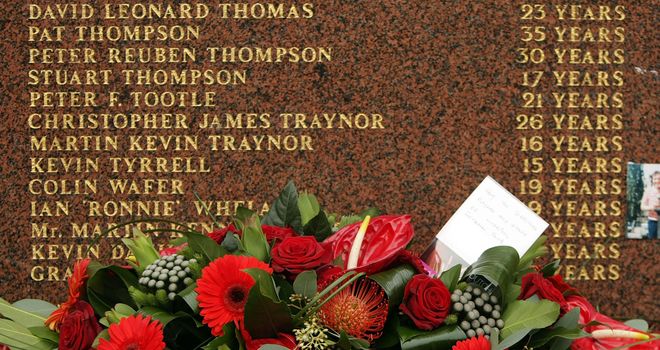 The Football Association has commended the Hillsborough Independent Panel and highlighted the improvements in safety at grounds following the disaster 23 years ago.
On Wednesday the panel revealed in a 396-page document that a police cover-up had taken place which had intended to shift blame onto the victims for the events of April 15, 1989, which claimed the lives of 96 Liverpool fans.
Prime Minister David Cameron apologised to the families of those affected, stressing the point to the House of Commons that the findings had shown fans were not at fault.
The FA said on Thursday: "Having thoroughly reviewed yesterday's report in full, The Football Association would like to commend the Hillsborough Independent Panel for their exhaustive and professional work.
"It is also important that The FA recognises the tireless commitment shown by so many, particularly the Hillsborough Family Support Group.
"We welcome the publication of the report and the subsequent comments of the Prime Minister and the Leader of the Opposition.
"The FA reiterates its deep and ongoing sadness at the dreadful events that unfolded on 15 April 1989.
Sympathy
"The organisation's thoughts at this time remains with the families of all those who lost their lives in such terrible circumstances, as well as everyone connected with the City of Liverpool. For 23 years the families have suffered unbearable pain, and we have profound sympathy for this.
"The FA has co-operated fully with the Panel throughout this process and has released all documentation in line with their request.
"The FA and English football has changed immeasurably, and has learnt many lessons in the last 23 years. Through advancements in safety and investment in facilities English football is now a much safer, more welcoming environment for supporters."
FIFA president Sepp Blatter expressed his hope that those affected by the disaster can find peace.
Using his official Twitter account he said: "The independent report into the 1989 Hillsborough disaster was released in the United Kingdom today (Wednesday).
"It has shown that @LFC fans were not the cause of the tragedy. Prime Minister (David) Cameron has also offered a profound apology.
"No fan should go to a game and not return home. Their safety should always be of paramount importance.
"I sincerely hope the findings and the apologies bring some peace to the still-grieving families and the people of Liverpool."