Liverpool goalkeeper Pepe Reina could miss weekend clash with Reading
Liverpool boss Brendan Rodgers has confirmed goalkeeper Pepe Reina may miss Saturday's clash with Reading.
Last Updated: 20/10/12 2:08pm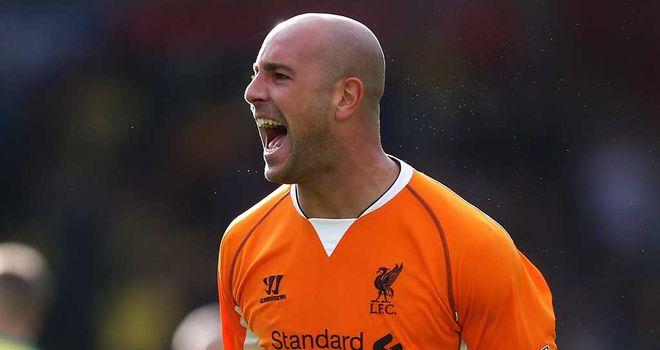 Reina reported back to the club's Melwood training ground on Wednesday from international duty with Spain complaining of a hamstring strain.
The shot-stopper will be given a fitness test before the Anfield clash, and Rodgers is optimistic he will be available.
Rodgers said: "We'll wait another 24 hours to see how he is. It's nothing overly serious - he felt just a slight twinge in his hamstring at half-time in the game.
"I met him here last night about 7.15pm. All of our players coming back from international duty come to here to be assessed and reported before they go back home.
"Speaking to Pepe last night, he very rarely has any muscle injuries, but hopefully it will prove not to be serious. He's been wonderful since I came in here.
"It's good for us that if he can't play, we've got Brad Jones, who has made fantastic improvement since the beginning of the season. So if Pepe can't play, we've got an able understudy."