Mauicio Pochettino: Liverpool's Philippe Coutinho can be as good as Lionel Messi
Mauricio Pochettino believes Liverpool's Philippe Coutinho possesses qualities similar to Ronaldinho and Lionel Messi.
Last Updated: 16/03/13 2:05pm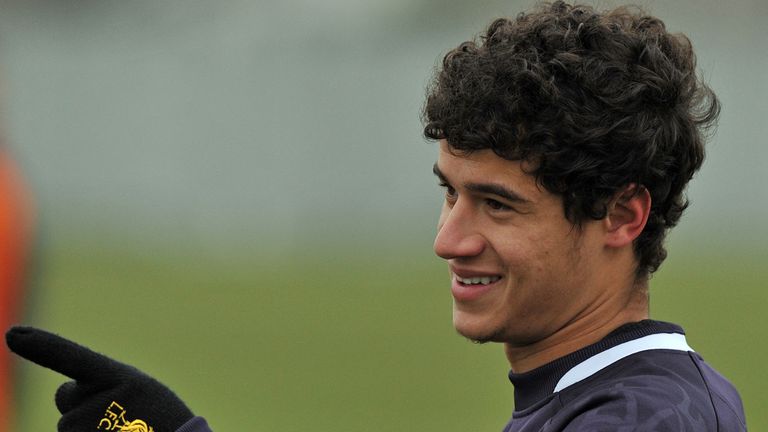 The Brazilian has enjoyed a promising start at Anfield since joining from Inter Milan in January, and also attracted interest from Southampton during the transfer window.
Pochettino knows the 20-year-old midfielder well after coaching him during a loan spell at Espanyol last season, and admits he could cause Southampton problems when Liverpool visit St Mary's on Saturday.
"Philippe is a Brazilian player and, as it happens with most Brazilians, he has a special magic in his feet," said the Saints boss.
"Aside from the magic that he has, he also has an amazing work-rate and that makes us doubt whether he fits the mould of a typical Brazilian player or a European one because his work ethic is outstanding.
"What is important about him is he is a good lad, a good kid - a great, humble person.
"I do think Coutinho has that same quality that Ronaldinho and Messi have, but he has much to prove yet.
"What is really clear to me is that Coutinho is a really responsible player - really dedicated and responsible to his own players."