Premier League: Huge MCG crowd expected for Liverpool friendly
Liverpool's Champions League exile has not dampened expectations and enthusiasm from their fans in Australia and Asia.
Last Updated: 24/07/13 12:15pm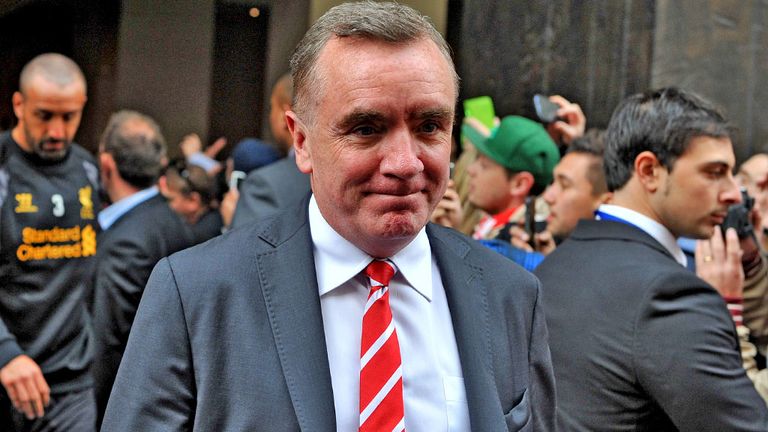 Steven Gerrard should skipper a Reds side which could include Luis Suarez in the pre-season friendly clash against Melbourne Victory - Liverpool's first ever appearance in front of their Australia support.
The MCG blockbuster continues a lucrative three-stop tour for the Premier League club, who defeated an Indonesian XI 2-0 in front of 83,000 fans in Jakarta on Saturday and will sign off in front of another huge crowd in Bangkok against Thailand on Sunday.
The Melbourne match also comes four days after league rivals Manchester United attracted a crowd of 83,000 to Sydney's Olympic Stadium for their 5-1 victory over an 'All-Star' team from the local top-flight A-League.
Liverpool's managing director Ian Ayre said ahead of the MCG contest: "We've always known that with some of the activity we've seen, in the online retailing business, Australia's the second-largest market for us after the UK home domestic market, which is staggering really given the size of the population.
"The number of people that come to our website online and our social media platforms is huge. Obviously the speed of the sale of the tickets, we knew there would be a huge buy-in from our foundation in this part of the world."
Liverpool have missed out on Champions League qualification since 2010 and struggled with huge debts and an ownership problems in recent years.
The five-times European champions reported a loss of £40.5million for their August 2011 to May 2012 accounts earlier this year, with debts increasing by £21.8m to £87.2m as they look to rebuild their squad.
"It's exceeded our expectations," Melbourne Victory managing director Richard Wilson said on Liverpool's visit. "There's no doubt the MCC were surprised about getting 93,000 seats sold, I think everyone thought maybe 70,000."
The Anfield club's trip to Melbourne would not have happened without a government subsidy, however, said Wilson, whose club have hosted Serie A giants Juventus and Major League Soccer's LA Galaxy.
"(Liverpool's) actually been a significantly wise investment into the coffers of the Melbourne economy. Everyone's won here," he added.
"They've not always been profitable, I might add. You learn the lessons as you go along. Other than the straight dollars, these games' (value), at the pointy end, is that it's beamed around the world and it's live on TV on Australia."