Brendan Rodgers sets out Champions League target for Liverpool
Brendan Rodgers says Liverpool must average two points from every game if they are to secure Champions League football.
Last Updated: 09/11/13 2:14pm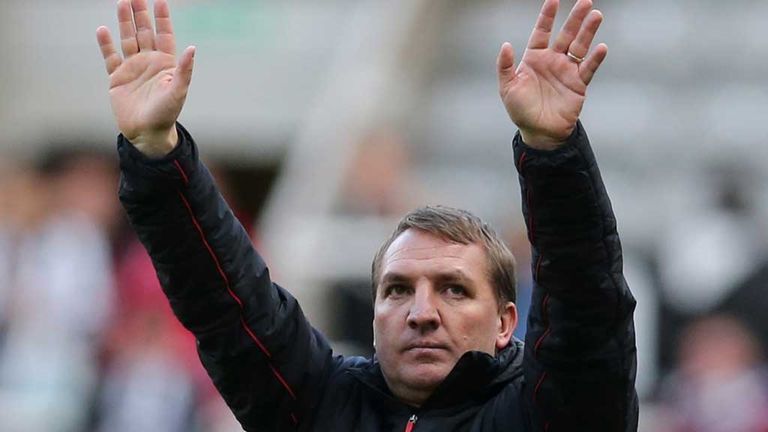 The Reds lost to Arsenal last weekend but have still taken 20 points from their 10 games so far and are only being edged out of second place by Chelsea.
Liverpool have failed to qualify for the Champions League since 2008-09 and during that time no team has required more than 73 points to finish in the top four.
Rodgers is confident his squad can now achieve that mark, especially as a win against a struggling Fulham side at Anfield on Saturday would take them well ahead of par.
"If you look at where we're at if you're averaging two points a game you would like to think you would get into the Champions League," said Rodgers.
"Come Saturday if we can get another three points - which we'll be fighting hard for - that would take us above that.
"We just need to keep focusing and keep our concentration.
"We've built a platform this year but we have to keep pushing and moving forward or else it counts for nothing."
Liverpool were disappointing in their 2-0 defeat to Arsenal but Rodgers was generally pleased with how his players had performed against a Gunners side who went five points clear at the top of the Premier League as a result of their victory.
"Having analysed the game twice afterwards I thought they had better control of the game than us; that's something that is part of our identity that we're looking to improve," said Rodgers.
"But in terms of chances we could have got something from the game. That always gives us great hope.
"We didn't play to our maximum but we still could have had something from it.
"We're just looking to grow and improve our level in every aspect. That's something we'll continue to work on."