Premier League: Liverpool manager Brendan Rodgers explains decision to sell Andy Carroll
Liverpool allowed Andy Carroll to join West Ham to benefit star striker Luis Suarez, according to Brendan Rodgers.
Last Updated: 07/12/13 12:23pm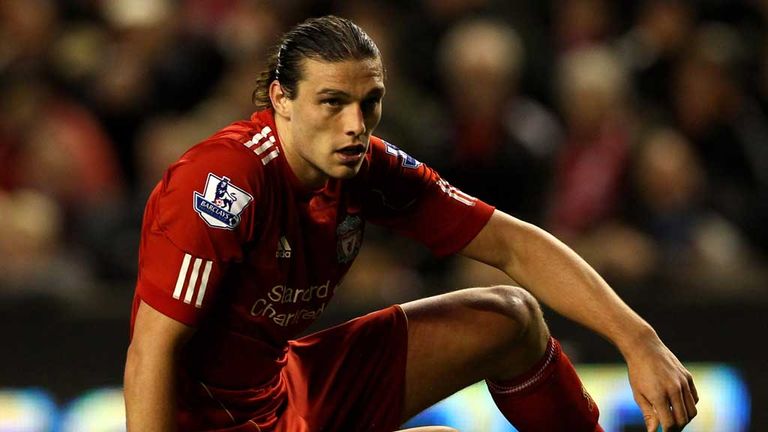 Both were signed by Kenny Dalglish in lucrative deadline-day deals in January 2011 after Fernando Torres was sold to Chelsea for £50m.
But former Newcastle forward Carroll failed to justify his British record transfer fee of £35m, struggling with form and fitness before being offloaded to West Ham on loan last season.
Carroll joined the Hammers on a permanent deal in the summer, and Rodgers believes his departure has allowed the in-form Suarez to take up a free role for the side.
"I just felt it wouldn't benefit Luis because when you play with a big target man, it is hard not to make him your focal point, so everything has to be set around the big guy," said Rodgers.
"Sometimes you get sucked into doing it more direct and clearly. With my history as a coach, I don't work that way.
"You look at the goals that Luis has scored in my time, there has not been too many that have been whipped-in-crosses, which to be fair, big Andy was brilliant at.
"What we try to do here is create the environment for the elite player - and Luis is an elite player.
"We have created an environment for all our players, but obviously for him I had to make a call last year by letting Andy Carroll go out on loan.
"That created a situation where we could get the benefit of Luis' talent, but he still had to perform, and he has done that tremendously well."