Premier League: Brendan Rodgers looking to leave a legacy at Liverpool
Brendan Rodgers is looking to create a legacy at Liverpool that is based on more than the securing of major silverware.
Last Updated: 06/03/14 7:19pm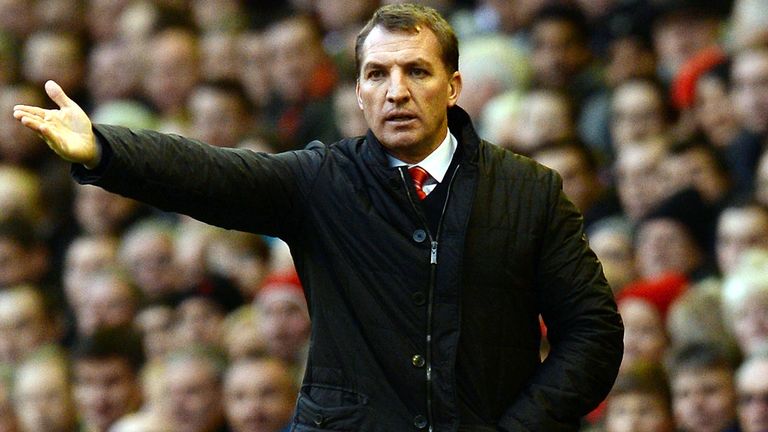 Ever since being handed the Anfield reins in the summer of 2012, Rodgers has been quick to point out that he is working to a long-term plan.
The idea is to return Liverpool to the top of domestic and European football, which will inevitably deliver trophies along the way, but the Reds are not purely focused on first-team success.
Rodgers is looking at the overall picture on Merseyside and hopes the current campaign - which has Liverpool still in the Premier League title race and on course for a return to UEFA Champions League competition - will represent another positive step en route to hitting much bigger targets.
He told LFCTV GO: "I've been satisfied in terms of the progress we have made but there is still a long way to go in terms of where I want to go with the whole project.
"Hopefully it continues to grow. We have gone from a team who was looking to put a style of football in place - high energy, high tempo - to one who wants to have success running alongside that, and success is getting into the Champions League.
"This first 18 months has been (about) implementing and introducing a lot of ideas which are hopefully bearing fruit and the next 18 months is about developing and enhancing that.
"Over the next 18 months we want to eventually be really challenging on a trophy front."
Rodgers added on the need to keep working on all areas of the football club, in particular the youth team set-up: "There's no point in having a youth system and an academy system if you're not going to look from within. For me and how I work, it's part of my definition of success.
"When I eventually retire from football I want to be able to look back and see that not only have I won trophies but I've developed a football club that has brought through their own players and individuals and made them better.
"Other managers may be different and might just be about purely winning trophies, but for me success isn't picking up the trophy at the end of the season.
"It's also about the football club, giving the value to young players and seeing them develop."