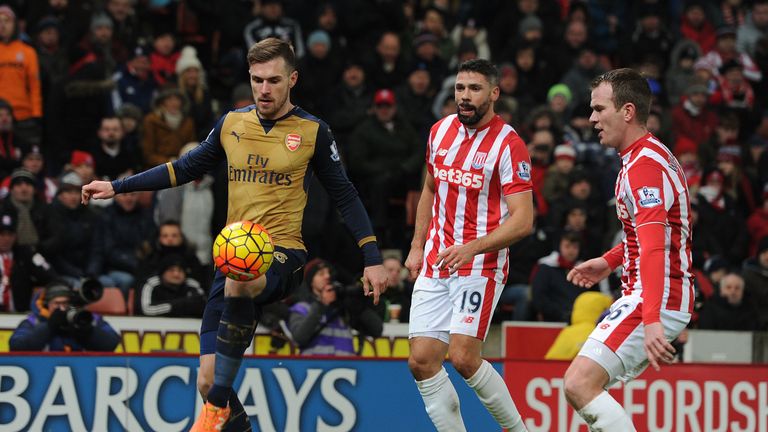 Arsenal manager Arsene Wenger thinks Stoke fans may not feel proud when they reflect on the chants they directed at Gunners midfielder Aaron Ramsey on Sunday.
Sections of the home support targeted Ramsey during Sunday's 0-0 Premier League draw between the sides at the Britannia Stadium.
Ramsey suffered a broken leg in a challenge from Ryan Shawcross during the equivalent fixture in February 2010 and was out of action for 10 months.
Stoke fans are believed to be angry at Ramsey's reported refusal to engage with Shawcross when the defender attempted to apologise for the tackle which caused the injury.
And the Wales international midfielder was the subject of booing on Sunday and a chant about him walking "with a limp".
Wenger thinks the fans who jeered his player may end up regretting their actions.
"I don't listen too much," he said. "I focus on the game.
"I shut my ears and I think that's the best way to deal with it. I don't know what to do about it, I have no influence on it. I don't know what generally you should do about it.
"When people get together sometimes, they forget their individual responsibility.
"Maybe when you go home and watch it on television, you are less proud."