Arsenal's returning stars is great for title push, says Per Mertesacker
By Mark Ashenden
Last Updated: 15/02/16 1:05pm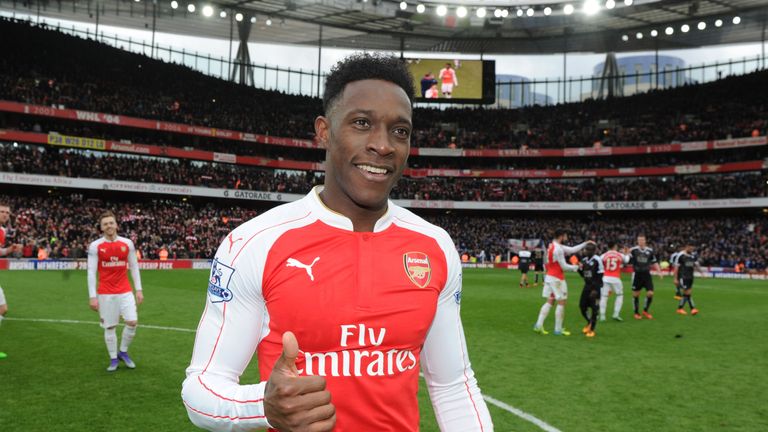 Per Mertesacker says Arsenal's quest for the Premier League title has been boosted by their big players returning from injury.
Danny Welbeck came on to score a last-gasp winner against leaders Leicester on Sunday having not kicked a ball for 10 months, while Santi Cazorla and Jack Wilshere are slowly on the mend after lengthy spells on the sidelines.
Welbeck underwent surgery on a knee injury in September but has now returned at a vital time for Arsene Wenger's side - with FA Cup and Champions League fixtures coming up in the next week.
Asked if the England striker has a crucial role for the season run-in, Mertesacker said: "Yes, he does. We need players coming back.
"We had a lot of long-term injuries and that's what gave us a bit of struggle in January because we played in December and then January with almost the same team.
"Players who gave us great energy stepped in but now we need other players to come back. Making the difference is very important in this league as you could see.
"We are happy to have Danny back and a few others are not far. We need all our players. In the end, that makes the difference. There's more coming from other players as well."
Mertesacker also praised the former Manchester United striker for proving doubters wrong as he hit one of Arsenal's most vital goals of the season.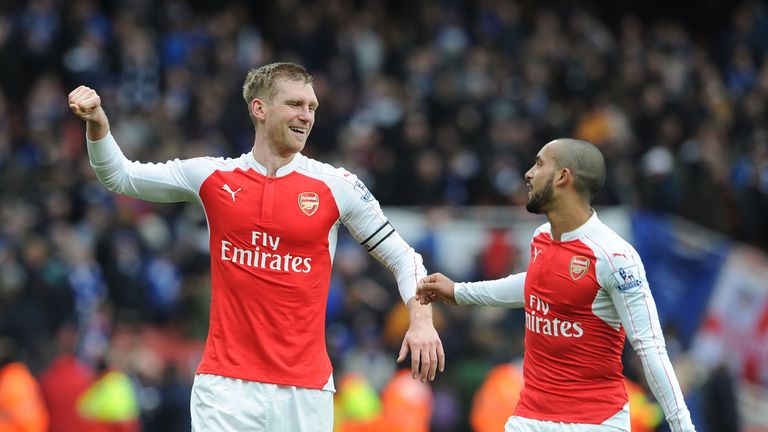 The German World Cup winner added: "To go through a bad period, an injured period where he kept believing when everyone doubts him, it was a great chance for him to come in and show he is ready to give everything to the team, then things come back to you.
"He was always integrated in the team but when you feature on the pitch and give the team such a great goal and energy, it gives himself a big lift."
Arsenal now face Hull in the FA Cup and Barcelona in the Champions League before they return to league action against Manchester United on February 28.
And Mertesacker feels the manner of the victory over Leicester, who had only lost twice in the league heading into the game at the Emirates Stadium, could have a more lingering effect on morale.
"When the referee blew the whistle for the final time it was a big relief," he said.
"The energy that created was absolutely fantastic, for us, for the fans, for everyone at this club. Everyone is very focussed now but relieved as well. Obviously with that winner at the end, that gives you something another game cannot give you.
"We hope we stay focused on ourselves because how we defended was good, how we limited them, especially to get us on the break, that was important, that kept us believing that we can score."