Wenger explains late deals
Arsenal manager Arsene Wenger insists his signings were not reactionary to the humiliation against Manchester United.
Last Updated: 09/09/11 3:32pm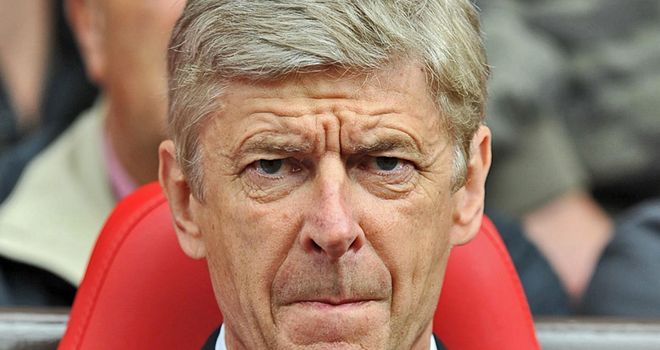 Arsenal manager Arsene Wenger insists Per Mertesacker, Mikel Arteta, Yossi Benayoun, Andre Santos and Park Chu-Young were not reactionary signings to the humiliation against Manchester United.
The Gunners were uncharacteristically busy in the closing days of the summer transfer window and it has been suggested the business in the permanent and loan markets was a result of the infamous 8-2 hammering at Old Trafford.
But Wenger is adamant the deals were in order to strategically compensate for the departures of the likes of Cesc Fabregas, Samir Nasri, Nicklas Bendtner and Armand Traore, while also covering the injuries to Jack Wilshere, Abou Diaby and Thomas Vermaelen.
In his pre-match press conference ahead of Saturday's game against Swansea at Emirates Stadium, the Arsenal boss said: "Some of the transfers were linked with players going out like Santos and Park because I knew Bendtner and Traore would go out.
"Some of the other players were linked with the fact we have Wilshere out for a long time like Diaby. I knew as well that Vermaelen would have surgery the week before Manchester United so we needed to buy a centre-back.
"The midfield was a bit short because we now go into a time where we have the Champions League and the Carling Cup and we need a big squad.
Optimistic
"We were not close to signing anybody else. We had other targets but I was never close. Five transfers in the last four days, I must tell you we were busy enough!"
Wenger also said: "I worked very hard after our last game to get the players in because I had to focus on something that was different.
"I feel it has given the team a lift because everybody knew we were a bit short of quality and number-wise with the number of players we have lost at the beginning of the season.
"Other players have left us too and we were too short to compete on all fronts."
Wenger is also confident Park will be available for Saturday's clash against Swansea, as the South Korea captain awaits his visa in Paris.
The Arsenal boss has confirmed the relevant paperwork had not yet been completed, but remained optimistic it would be in time for the striker to feature.
Wenger said: "We have an uncertainty still with the visa of Park. He is in Paris at the moment, but we hope it will be sorted out tonight.
"He has been away playing against Lebanon and Kuwait. From Kuwait he has flown directly to Paris and should come back tonight."