Arsenal manager Arsene Wenger was unhappy with the way his side conceded defeat to Chelsea
Arsenal manager Arsene Wenger was disappointed by the manner in which his side slipped to defeat against Chelsea.
Last Updated: 30/09/12 8:42am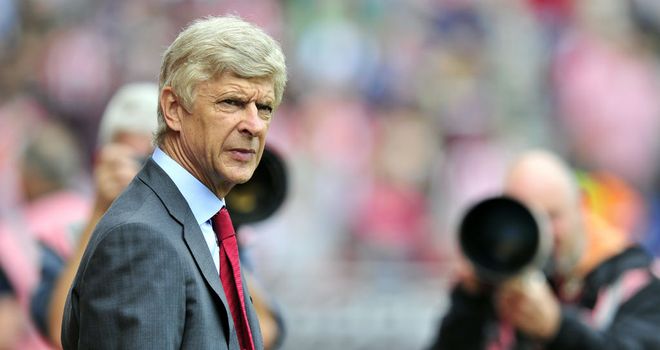 The Gunners conceded what Wenger branded "two soft goals" by Fernando Torres and Juan Mata in the 2-1 Premier League defeat, both of which came from set-pieces.
Wenger was unhappy with the result after a previously bright start by Arsenal, insisting they should at least have taken a point.
He told Sky Sports: "I believe that we were a bit nervous at the start but after the first 20 minutes when we got into the game we shouldn't have lost this game.
"It's sad because we have a good team and we gave this game away the way we did it today.
"We played at home, we conceded two soft goals from set-pieces. At home you cannot concede goals like we did today.
"It's a shame because the team gave a lot and I think the least we deserved was a draw.
"But we have to keep face and continue to play like we play."
There was more bad news for the Gunners after Wenger confirmed injury-prone midfielder Abou Diaby is facing a minimum of three weeks out after picking up a thigh strain.
He said of the midfielder, who managed just 17 minutes on Saturday: "It's a thigh strain. How bad? It's a minimum three weeks."