Mikel Arteta is aware Arsenal must defend better from set-pieces
Mikel Arteta is aware Arsenal must do better from set-pieces, but believes it has still been a positive start.
Last Updated: 30/09/12 8:48pm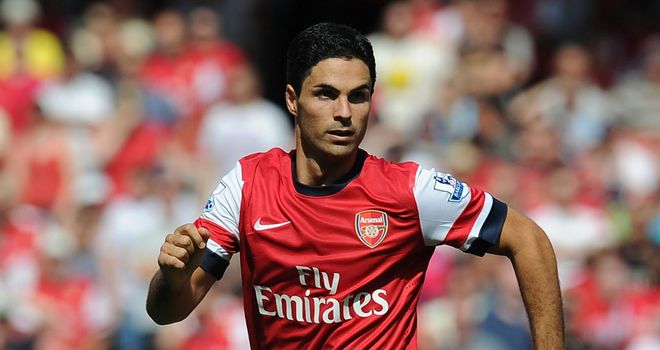 Arsenal suffered a first defeat of the season on Saturday when poor defending from a couple of free-kicks allowed Chelsea to claim a 2-1 win at Emirates Stadium.
Though centre-half Laurent Koscielny could have done better with both goals, midfielder Arteta insists every one of the Arsenal players must stand up and be counted.
"We have conceded three goals from three set-pieces in the last two games that cost us points and it is not good enough," said Arteta.
"I don't think it is something to do with the defence, it is to do with an individual set-up in the game, which is a free-kick or a corner or whatever, and we haven't defended the ball well enough and we conceded three goals in those two games.
"You cannot blame one player, you have to clear the lines so quickly and you cannot allow runners like that in the box, and it was the same sort of ball for both goals.
"It hurts when you lose points at home against teams like that and you feel you haven't deserved to lose. It is frustrating, but I think it was our own fault because we didn't defend those set-pieces."
Arteta, though, insists Arsenal can take confidence from their start to the campaign and expects a response against Olympiakos in the Champions League in midweek.
"We have played some of the best teams in the league and we haven't been battered at all," he added. "In fact it has been the opposite, we have been better than them through the 90 minutes. I think that is a very positive thing.
"We will bounce back on Wednesday."