Arsenal's Bacary Sagna is to take another positive step on his road to recovery on Monday
Bacary Sagna is set to edge a step closer to a first-team return at Arsenal by turning out for their U21 side on Monday.
Last Updated: 08/10/12 3:30pm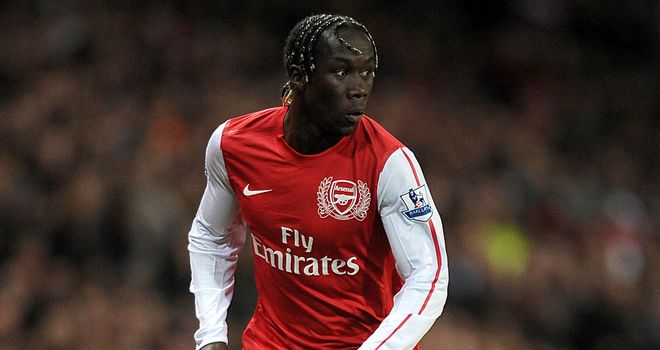 The French full-back is due to figure in a meeting with Reading as he takes his first tentative steps back into competitive action.
Sagna has spent 12 long months on the sidelines after enduring a nightmare run of injuries.
He has suffered two broken legs - one against Tottenham Hotspur and one against Norwich City - and could be forgiven for thinking that he was cursed.
It has been a long road back for Sagna, but he now has light at the end of the tunnel.
Arsenal boss Arsene Wenger said on Friday: "He needs some games because he has not played for five months,"
"He has been in training for a week now so he should be capable of playing for an hour."
Sagna is looking forward to getting back out on the field, in a side which could also contain Jack Wilshere and Emmanuel Frimpong, and took to Twitter to say: "After focusing on rehab..I'm finally back on tweeter...before being back on the pitch later.Great day for me."