Arsenal striker Olivier Giroud enjoying Premier League life with the Gunners
Arsenal striker Olivier Giroud has stated that he is enjoying his time in the Premier League with the Gunners.
Last Updated: 28/01/13 10:15am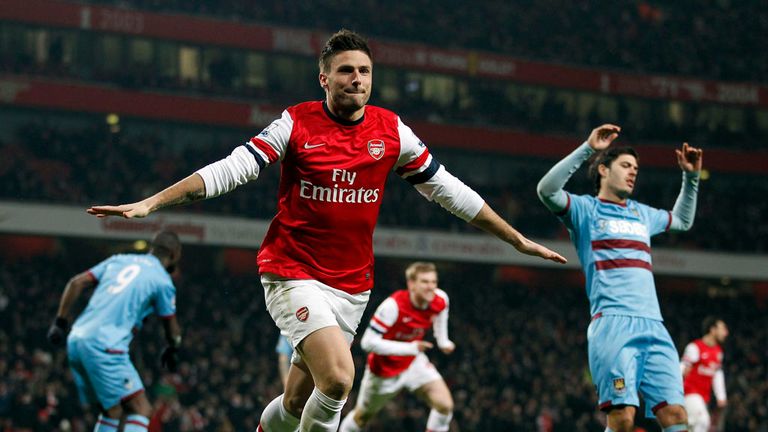 The in-form France international netted a brace for the second time in a week in the FA Cup victory over Brighton and seems to be adjusting well to life in England.
Giroud, 26, has challenged his team-mates to maintain their "hunger" as they aim to enjoy a successful end to the season, with a home Premier League meeting against Liverpool next on the agenda on Wednesday.
He said: "When you don't have the hunger you can't play very well and succeed. You need it.
"We want to get six points against Liverpool and Stoke to reach Tottenham and fourth place (in the Premier League), then we will play and see where we get."
The frontman continues to grow into his role at the head of the Arsenal attack following a £13million summer move from Montpellier.
The France striker enjoys the unique challenges of the hustle and bustle of the English top flight.
"I chose this championship because there is more intensity, more physically, you have to be ready in the athletic way, "he said.
"I like it, but I like to play good football as well."
Arsene Wenger believes Giroud offers his Arsenal side an attacking focus which they have not had for a while.
"Giroud could have played 20 years ago in England, 10 years ago and today," said the Arsenal manager.
"He is all you need to play as a centre-forward, a physical presence. Usually we would go for a more mobile player, but he gives us something different.
"Without him, it would have been difficult."