Arsenal have denied takeover claims and insist owner Stan Kroenke has no plans to sell the club
Arsenal have received no approach over a potential takeover and insist Stan Kroenke has no plans to sell up.
Last Updated: 04/03/13 7:27am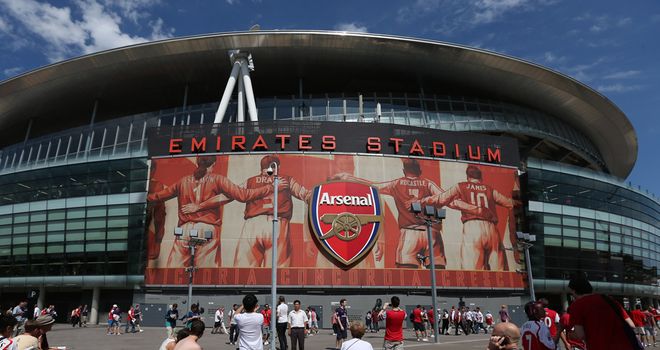 Reports claimed a Middle East consortium are preparing a £1.5b bid to buy out the Premier League club at around £20,000 a share.
However, the club insist they have received no contact from potential bidders and that Kroenke would have no intention of selling his controlling stake.
"Stan Kroenke is committed to Arsenal for the long term and has no intention of selling his stake," said Mark Gonnella, the club's communications director.
"There has been no contact from any potential investors."
"I don't know anything about it, I heard it like you (in the newspapers)," team manager Arsene Wenger said after the 2-1 north London derby defeat by Tottenham at White Hart Lane.
"You are only vulnerable if you want to sell and you need money. (However), that doesn't concern me at all, that is down to the owners."
Kroenke pushed through his £430m-plus takeover in April 2011, and now holds 66.83% of the club to give him overall control.
The Kroenke Sports Enterprise Group has a history of sustained involvement in all of his sporting interests in the United States, which include the Denver Nuggets of the NBA and the Colorado Avalanche in the NHL, as well as MLS side Colorado Rapids.
Arsenal's second largest shareholder Alisher Usmanov, who does not currently have a seat on the board, is also reported to have no interest in selling his 29.96% holding.