Premier League: David Dein says Arsene Wenger is ready to spend
Former Arsenal chief David Dein believes that Arsene Wenger is ready to splash the cash.
Last Updated: 11/04/13 10:39am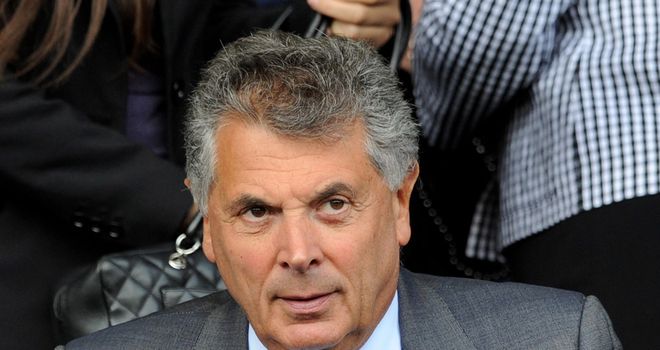 The Gunners are going through an eight-year trophy drought, and Wenger has long seemed reluctant to spend massively - like some of their rivals.
But Dein, who is still a close friend of Wenger, believes that the Arsenal boss will use the funds at his disposal this summer.
"The fact is he has to strengthen the team and I know he will do that," Dein told The Sun.
"He is one of the best managers in the world, he's been coaching for 30 years and knows what he is doing.
"He knows what he wants and it's just a question of identifying the right talent."
Dein does not believe that Wenger is even thinking about relinquishing control at the Emirates Stadium.
"It's a long, hard season and I am a great supporter of Arsene," he said.
"He has done a phenomenal job and continues to do so year-on-year.
"He has the fire in his belly. I don't see any reason why he shouldn't be there.
"Arsene's on course for next season's Champions League. But they have fallen 20-odd points behind United, which is not good enough."