Premier League: Arsenal boss Arsene Wenger in no rush over new contract talks
Arsenal manager Arsene Wenger says he is not in a hurry to discuss a possible contract extension.
Last Updated: 13/09/13 9:59am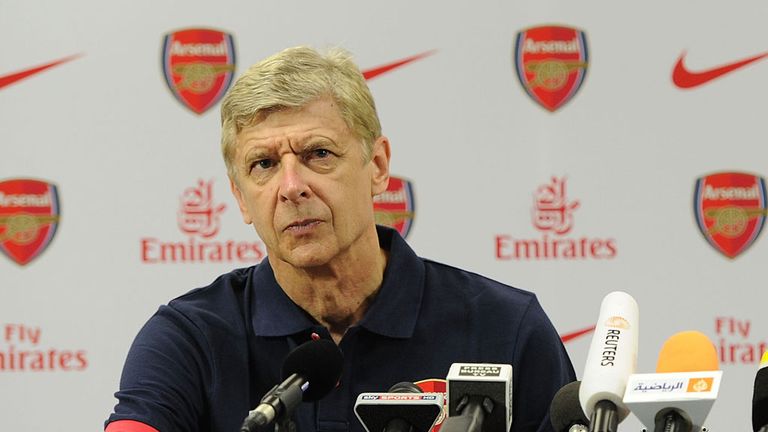 The Frenchman is the longest-serving boss in the Premier League and has said before he would be open to staying beyond the length of his current contract, which expires next summer.
However, speaking ahead of this weekend's Premier League trip to Sunderland, Wenger said he is not planning to rush into any negotiations.
"We are in no hurry," said Wenger. "We are in September and my contract finishes in June, there is a long way to go.
"There is no need to plan (any talks). I have said many times I want to do well with this club and in the end I will sit down and think 'how well have I done with the team I have had?' That has to be sufficient for me to decide yes or no.
"One of the main judgments you can have about a manager is how well he does with his team."
Lonely
Having been criticised in the past for not spending big on transfers, Wenger pulled off a coup on deadline day by signing Mesut Ozil for £42.5m from Real Madrid.
"When I told you two or three days before (the deadline), I looked a bit lonely when I said I was optimistic but, in the end, it happened," said Wenger.
"I thought we had a chance to do it, a small one, but we worked very hard on it until the end.
"It was very complicated in the end because the timing was short but, on Sunday when I came to the Tottenham game, I thought we will manage to do it. Before the game, I knew we were 90% there.
"What is very important for us is to find world-class players. There are not plenty around.
"We had to go through some years when I signed a long-term contract where we had some restricted financial potential, and the target was to stay in the Champions League in this period.
"We managed to do it, and we are now in a strong position financially."