Premier League: Arsene Wenger savours Arsenal's convincing win over Liverpool
Arsene Wenger praised his Arsenal side after a 2-0 victory over Liverpool but insisted it was still early in the season.
Last Updated: 04/11/13 3:34pm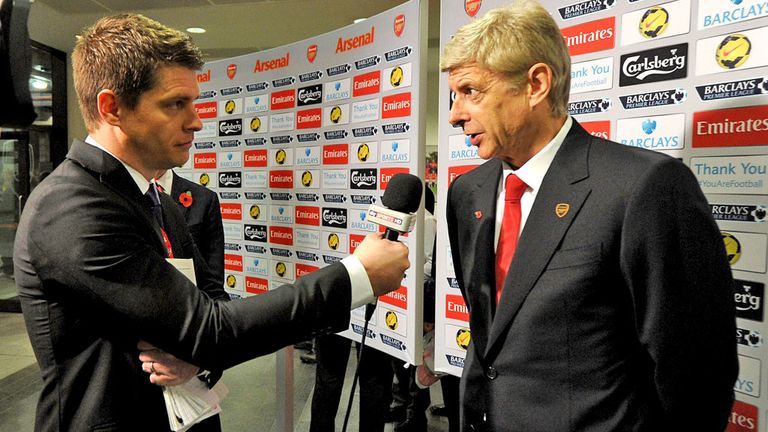 The Gunners extended their lead at the Premier League summit to five points as goals from Santi Cazorla and Aaron Ramsey sealed what Wenger described as a 'convincing' win.
The victory came on the back of a 2-0 home loss to Chelsea in the Capital One Cup in midweek and Wenger was pleased with his side's positive response.
"It was a convincing win against a good team, and that's what we wanted," he told Sky Sports.
"Of course everybody was waiting to see how we responded today, and we did that in a very positive manner.
"We got a good goal, and after that I felt we had many opportunities to make the difference and then Ramsey scored a stunning goal, but we had chances before and after.
"But overall what you want is good focus, great dynamic in the team and overall it was a very convincing performance."
Wenger admits the morale of the team will be boosted by their run of results but recognises there is still a long way to go in the title race.
"It's positive and nice but of course it's very early in the season," he said.
"It's good for the confidence of the team and for the ambition as well.
"Hopefully it gets everybody around the team to support us and continue to do that."