Arsenal boss Arsene Wenger insists Manchester City are vulnerable
Arsenal boss Arsene Wenger believes leaders Manchester City will be "vulnerable" during the title run-in.
Last Updated: 02/02/14 9:04am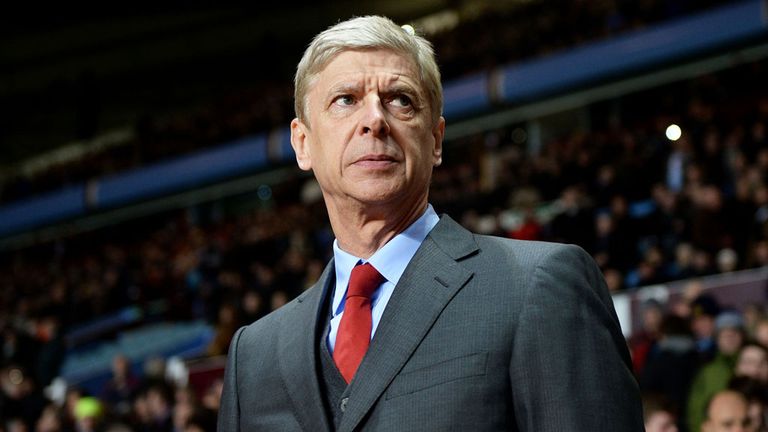 The Gunners boss believes his side's home form could decide the outcome of the title race, and he insists City's fixture list is tougher than Arsenal's.
City swept to the top of the table ahead of the Gunners with a 5-1 thrashing of Tottenham in midweek, although Arsenal would go back to the summit if they beat Crystal Palace at the Emirates on Sunday.
City host Chelsea on Monday night, and Wenger insists Manuel Pellegrini's impressive squad is not without fault.
"Man City are the team of the moment, so everybody goes to definite conclusions," said Wenger, whose side drew 2-2 at Southampton on Tuesday.
"I don't deny their strength, quality and the exceptional players they have, but let's not forget they have lost four away games, so they must have some vulnerability.
"On the fixture front, they have more difficult fixtures than we have.
"Yes, they are the favourites. I agree with that at the moment. You cannot say that a team that scores over 100 goals has no quality.
"They are top quality, but it is an even bigger target and scalp for us to get in front of them. It would be absolutely fantastic and I think we can do it."
Arsenal still face tough tests against the likes of Liverpool, Manchester United, Tottenham and Chelsea before City come to the Emirates on March 29.
"Yes, we have (to play the big teams), but as well, it is a good opportunity for us," Wenger added.
"We play Man Utd at home, Man City at home, we go to Chelsea, Liverpool and Tottenham, but if you look at our away record it is very good, so we know that away from home we can do very well.
"Since December, I have said to the players, the Emirates will decide our season.
"The crowd is on our side much more this year, they were much more patient. We have more experience now and the depth in the squad will be good because of the players coming back (from injury).
"If we can get over this period where we have no (Aaron) Ramsey, no (Jack) Wilshere and after they come back fresh that can be a big boost for the end of the season."