FA Cup: Arsene Wenger hopes to end Arsenal's nine-year wait for the trophy
Arsenal boss Arsene Wenger is hoping to end his side's nine-year wait for the FA Cup by lifting the trophy in May.
Last Updated: 08/03/14 11:51am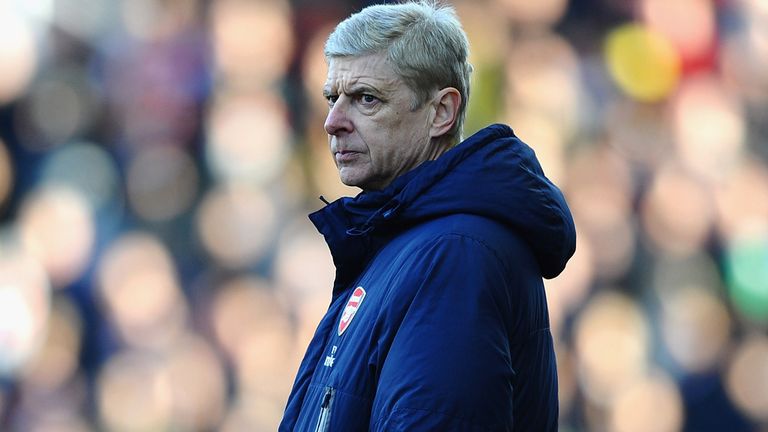 Having already seen off Tottenham, Coventry and Liverpool in this season's competition, the Gunners are now preparing to host Everton with a Wembley semi-final awaiting the winner.
Arsenal also remain in the hunt for silverware in the Premier League and the Champions League, but a cup win is one of Wenger's top priorities.
Wenger has collected four FA Cup winners' medals so far from his 18 years in charge of the North London club, and he focused on securing a fifth this year.
"Well, we always take the competition seriously," he told Arsenal's official website.
"You are always aware that you can go out, but you also know that the first step in the competition is very important. You need a special focus to get really into the competition.
"Once you are in it, past the first game, you work to stay in it, but that first step can sometimes be the most dangerous one.
"I have been lucky enough to win it four times, but unfortunately we haven't won it for a long time now, so in fact I'm even more focused to do well in this competition.
"I would love the club to win the FA Cup again. Unfortunately sometimes the scheduling clashes with the Champions League.
"For example last season we had Blackburn at home in the FA Cup just before playing Bayern at home in the Champions League, so it was difficult to focus the attention completely on the Blackburn game.
"Hopefully we have learnt from that though, and this year we won't be distracted."
However, Wenger admitted that a pile-up of fixtures due to being involved in the competition could hamper their chances on other fronts.
He said: "The only thing that I might change is the priority it has over Premier League fixtures.
"At the moment we postpone games in the Premier League later on in the season when they clash with the FA Cup. That can lead to unfairness in the league season.
"The FA Cup competition itself is fantastically organised, but what I would think about is not moving Premier League games to make time for the FA Cup.
"What I would do instead is move the cup game to midweek rather than the league game. I believe that sort of thing would be an interesting change."