Everton boss David Moyes wary of threat from Southampton striker Rickie Lambert
Everton boss David Moyes admits he is wary of the threat from Southampton striker Rickie Lambert.
Last Updated: 28/09/12 5:37pm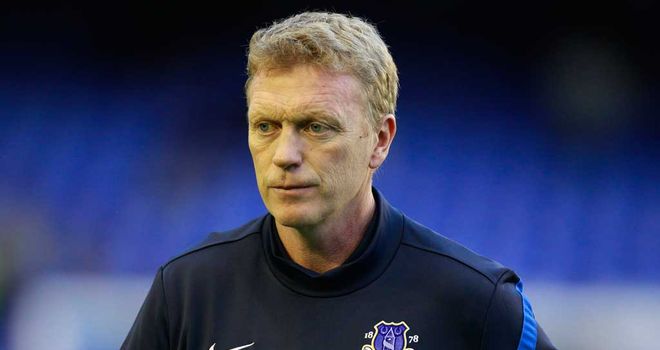 Moyes considered moving for the player three years ago, just before Lambert made his switch to Southampton, but opted to buy Jermaine Beckford from Leeds.
And the Toffees manager revealed he is still a big fan of the player, who has worked hard to earn his shot at top flight football.
"He was in my attention when he was at Bristol Rovers," Moyes said. "Round that time we were looking around the leagues to see and we took Jermaine Beckford when Rickie was just about to go to Southampton.
"We were well aware of him and his goalscoring and he had done great.
"It is great credit to the boys who come through the leagues - it shows a great deal of hunger and perseverance to get through to the top and he's done that.
"You can get released and it does not mean it is the end. What you have to do is go away and work at your game and what Rickie has done over the years is keep scoring goals wherever he has been.
"He deserves credit from working his way up from the bottom to the top."
Reaction
Moyes is looking for a reaction from his players after an under-strength side exited the Capital One Cup against Leeds in midweek.
And he has already brushed that result under the carpet, preferring instead to concentrate on the impressive start to the season the Toffees have made with 10 points from five matches which puts them in third place.
"We have got to really talk about how well Everton have done," added the Scot.
"We went to Leeds and didn't do well and we went to West Brom (losing 2-0) and didn't play that well.
"But overall no-one can doubt the way the players have played and their attitude and performance has been fantastic and we've started well so we wanted to keep that going.
"We have done okay in 2012 but we are not the sort of people here who get carried away with ourselves and we have to keep going.
"We have Southampton at home and if we take three points from that and then it cements us in a lofty position early on in the season."