David Moyes certain Everton can handle high-pressure run-in in race for top four
Everton will not wilt on the kind of high-stakes run-in they have been craving for years, according to David Moyes.
Last Updated: 07/04/13 1:23pm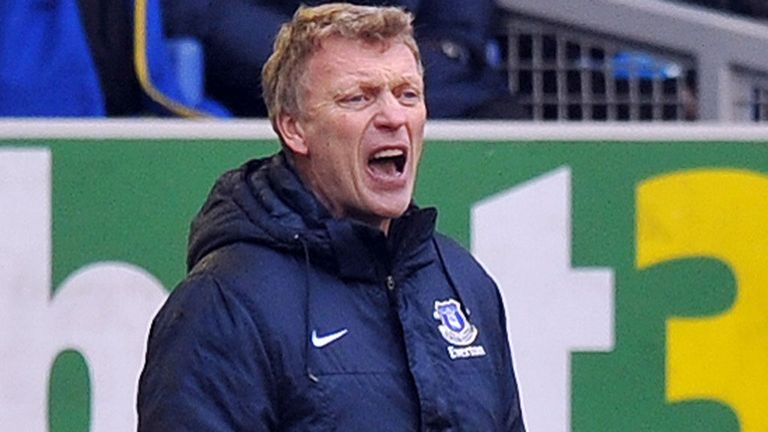 Sunday's trip to Tottenham marks the start of an eight-game spell Moyes hopes will end with Champions League qualification for just the second time come May.
Everton face four away matches against direct competitors for a European place, and the manager is sure his players are equal to the task.
He said: "High-pressure games are what we have been craving.
"Partly because we have not been good enough, or won the games that mattered, we have not had as many as we would like.
"I do accept it is much harder for us because we have got all those teams to play away from home.
"Of all those who have a chance of getting into Europe, we are certainly the underdogs, but we go into this period in good form and with a lot of confidence.
"There is a lot at stake now. But we have tended to be strong coming into this stage of the season.
"I always remember the year we did qualify for the Champions League we had to win one big game on the run-in and we beat Manchester United at home.
"We are a little bit behind that. We are not expected to get there. But we might have to win one or two on the road if we are going to have a chance of making it."